Mayweather to watch Pacquiao vs Broner from the ringside
The best-paid boxer in the history Floyd Mayweather Jr. (50-0, 27 KOs) will watch from the first row Saturday's fight between Adrien Broner (33-3-1, 24 KOs) and Manny Pacquiao (60-7-2, 39 KOs). Their fight will be the main event of the evening in Las Vegas.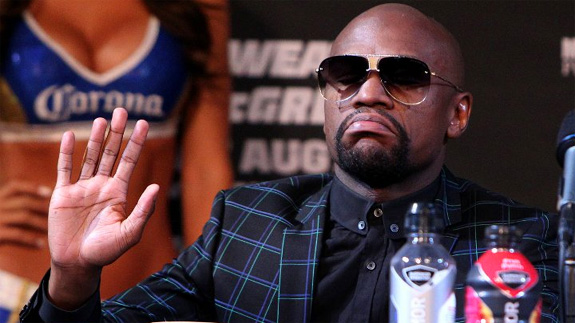 For several months, the media have been speculating about the rematch of Mayweather with Pacquiao. Both fighters confirmed their interest in the meeting, suggesting that it could take place in 2019.
Eddie Hearn, one of the most important characters in the professional boxing today, revealed that according to his information, if Pacquiao won, Mayweather would appear in the ring. Then a rematch will be announced, which will take place in September. Recently, the American press suggested that the second fight between the American and the Filipino will take place in July around Independence day of the United States.
The first time "Pac Man" crossed gloves with Mayweather in May 2015. The American won on points. Mayweather announced his retirement after the fight against Conor McGregor, but recently he fought a demonstration bout with the Japanese Tenshin Nasukawa.