Uzcategui and Plant make weight
Caleb Plant (17-0, 10 KOs) and José Uzcategui (28-2, 23 KOs) made the limit of the super middleweight division at the official weigh-in ceremony before their fight in Los Angeles. At the stake of their meeting will be the IBF world champion title, owned by the Venezuelan. Uzcategui weight was 165.2 pound, Plant was - 166.8 pound.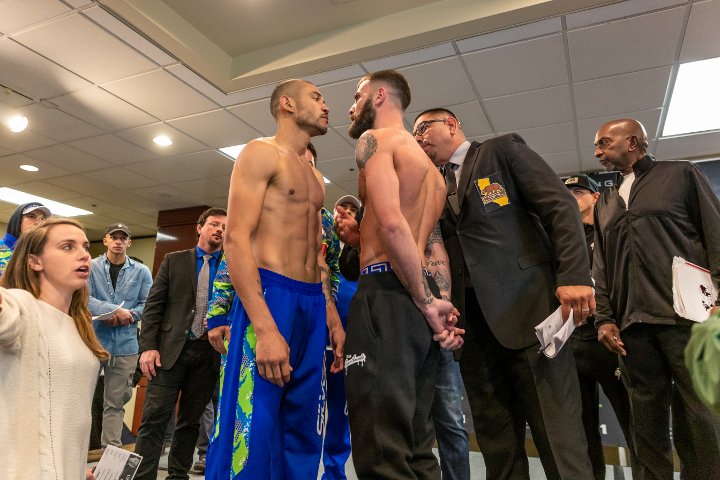 At the same evening, the two-time Olympic champion Guillermo Rigondeaux will return to the ring. The Cuban's weight was 122.2, his opponent Giovanni Delgado showed 128.6 on the scales.