Bezus and Katsuk help Helenius prepare for Wilder
WBA Gold Heavyweight Champion Robert Helenius continues to prepare for the fight on October 15 at the Barclays Center in New York against the former world champion Deontay Wilder. The northern nightmare trains at its gym in Mariehamn on the Åland Islands in Finland.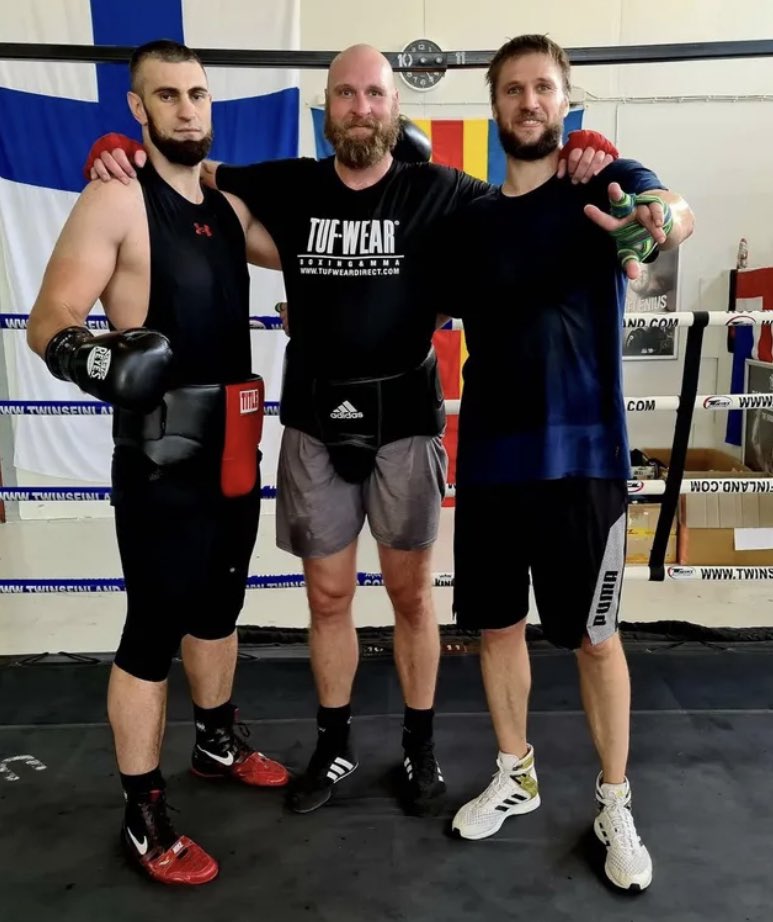 Dmitry Bezus, Robert Helenius and Vladimir Katsuk
Among the sparring partners helping the Finn to get the necessary form, there are two two-meter Ukrainians undefeated in the pro ring - Dmitry Bezus (9-0, 4 KOs) and Vladimir Katsuk (3-0). As part of helping Helenius, Bezus is also preparing for his next fight, scheduled for October 8 in Riga. Bezus will face French southpaw David Spielmon (11-8-1, 7 KOs). Bezus also helped Oleksandr Usyk prepare for his first fight against Anthony Joshua.
There is also an unbeaten "Polish Hussar" in the Helenius training camp Damian Knyba (8-0, 5 KOs) 201 cm tall.