Joyce bets on Fury but respects Joshua
Joe Joyce (14-0, 13 KOs) paired with Tyson Fury (32-0-1, 23 KOs) and Anthony Joshua (24-3, 22 KOs), therefore, he has his own opinion about the favorite in their match, which fans can see on December 3 at the Principality Stadium in Cardiff.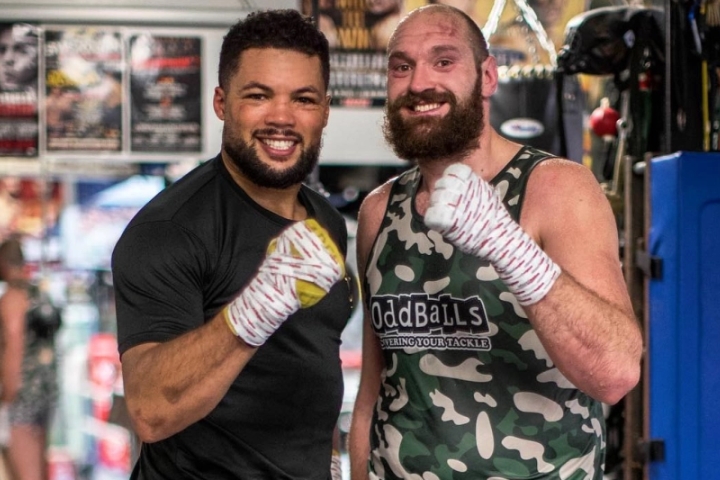 Joe Joyce and Tyson Fury
"My favorite in terms of boxing is Fury, but it will still be a great fight. Joshua has every chance to win ahead of schedule, because he knows how to hit hard. If he attacks Fury sharply, his punching power can turn into a very interesting exchange of punches. Fury knows how to stand on his back foot and box, as well as put pressure on the gas pedal and attack. And then Joshua can lie down early. I'm leaning towards Tyson's victory, but I can't write off AJ either," said the Olympic heavyweight medalist in Rio (2016).
"Joshua has made progress against southpaws, which is important because Fury can switch stances and box like a southpaw. I'm betting 60 to 40 on him," added Joyce, who will cross gloves with Joseph Parker (30-2, 21 KOs) on September 24.