Alvarez Golovkin. Guaranteed fees
At Gennady Golovkin (42-1-1, 37 KOs) and Saul Alvarez (57-2-2, 39 KOs) there will be guaranteed fees for today's fight. Their final earnings will be different and will depend on sponsorship contracts, PPV sales, and the like.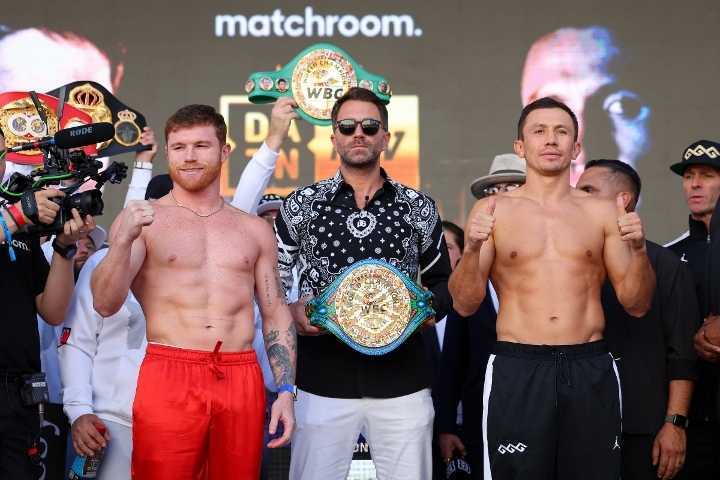 Saul Alvarez and Gennady Golovkin
The Mexican WBC, WBA, IBF and WBO super middleweight champion is side A of this confrontation. Canelo chooses TV partners from fight to fight. The boxer of Kazakhstan has been associated with the DAZN platform for a long time, but, as he himself confirmed, with today's performance he will complete the contract, and then he will also be able to negotiate with various TV partners.
Promoter Eddie Hearn expects PPV sales to reach around one million connections. But regardless, Alvarez is guaranteed to be paid $45 million. Golovkin will receive more than half as much, but it will still be $20 million.
Recall that this will be their third duel. In the first fight, the judges counted a draw, in the second they saw the victory of Alvarez with a minimal margin. However, there are also those boxing fans who saw Golovkin's two victories in these fights. The first two meetings were held in middleweight, this time the gentlemen will compete in the super middleweight category.