Haney: I'll prove all my critics wrong
WBC Lightweight Champion Devin Haney is trying to prove that he will not succumb to any mental games from his upcoming rival George Kambosos, holder of IBF, WBO, WBA titles. Haney and Kambosos will face off in a full divisional unification on June 5 in Australia. A 50,000-strong crowd of fans is expected at Marvel Stadium, mostly consisting of supporters of Kambosos.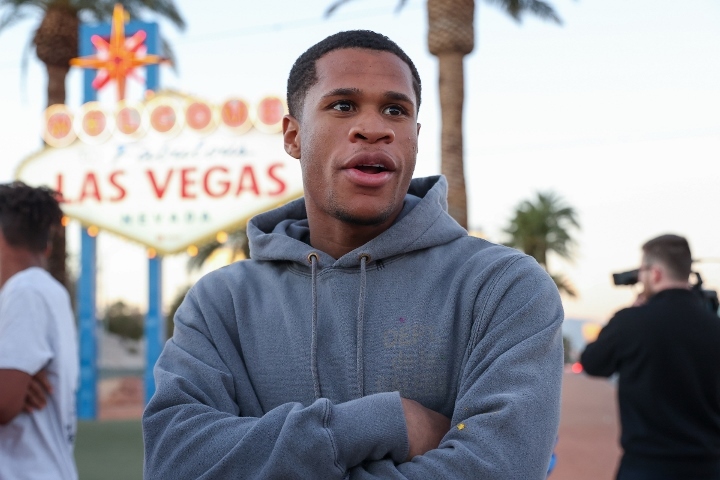 Devin Haney
Kambosos will make his first title defense since his sensational victory over Teofimo Lopez last year. Analysts say Kambosos successfully used moral pressure to anger Lopez in the weeks leading up to the fight. Haney claims that he will act cool until the very entrance to the ring.
"He can say whatever he thinks," Haney said in an interview with Fox Sports. - On June 5, I will show that this is not so. I'll show everything I'm made of and emerge victorious. He doesn't have to respect me or anything like that because you get in the ring to fight and compete. I go out to fight to win and take his belts. So if he doesn't have any respect for me, then it's not a problem."
"For me, this is already a huge chance to become the youngest absolute champion in the world. Nothing else matters. The boxing world has already said so many things, both, but it's finally time for me to prove the critics wrong and show my fans that I'm real."
"It is my time to prove that I am the best, and no one can put me in my place. I will earn these belts. In the end, this fight will go down in the history books, in which I will become the youngest undisputed champion. My children will remember this moment, it will remain in my family forever," Haney promised.