Beterbiev vs Johnson, Miller vs Adamek. Where to watch live
A live broadcast of a boxing evening from Chicago, in the main event of which a 12-round heavyweight bout will take place between the American Jarrell Miller (21-0-1, 18 KO) and former world champion in two weight categories Tomasz Adamek (53-5 , 31 KO) of Poland.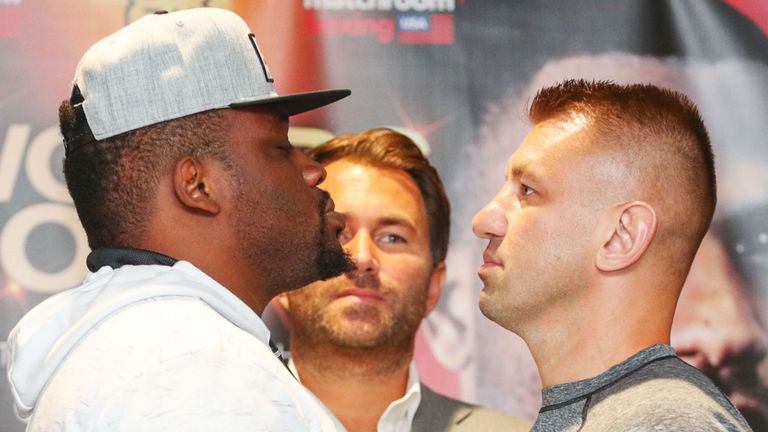 Also on this card IBF light heavyweight champion Arthur Beterbiev (12-0, 12 KOs) will defend his title against UK unbeaten prospect Callum Johnson (17-0, 12 KOs).
WBA super bantamweight champion the American Daniel Roman (25-2-1, 9 KO) will defend his title in a fight against the Briton Gavin McDonnell (20-1-2, 5 KO).
American Jesse Vargas (28-2-1, 10 KOs) and Puerto Rican Thomas Dulormé (24-3, 16 KOs) will challenge the vacant WBC silver welterweight title.
The stream is over.