Tyson Fury intends to enter the ring one evening with his brother
Former heavyweight champion Tyson Fury says he will return to the ring on September 23 in the same boxing evening with his cousin Hugh Fury's fight against WBO champion New Zealander Joseph Parker.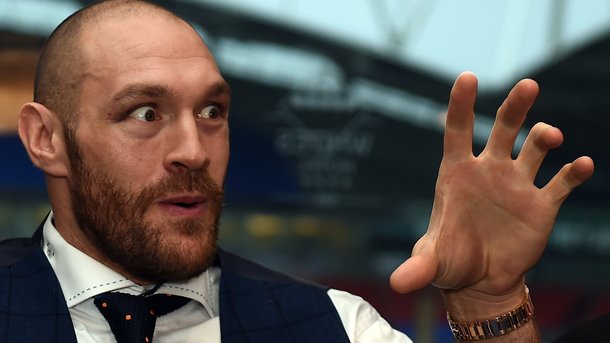 Tyson Fury
Peter Fury stressed that if Tyson get a license returned, then on September 23 he will fight for the world title. Given the fact that the owners of all the heavyweight championship belts already have other plans and commitments, the matter is most likely about the fight for the title of "regular" WBA world champion against Puerto Rican veteran Fres Oquendo - this title still remains vacant after the battle Oquendo with Shannon Briggs broke down because of Briggs failing doping test.