Smith is ready to give revenge to Eubank, but wants to meet with Golovkin
Chris Eubank Jr. (32-3, 23 KOs) should have won Saturday's fight and fought Gennady Golovkin (42-2-1, 37 KOs). But Liam Smith (33-3-1, 20 KOs) got in the way of these plans and now he will meet with the pleasure of the Kazakh king of knockouts.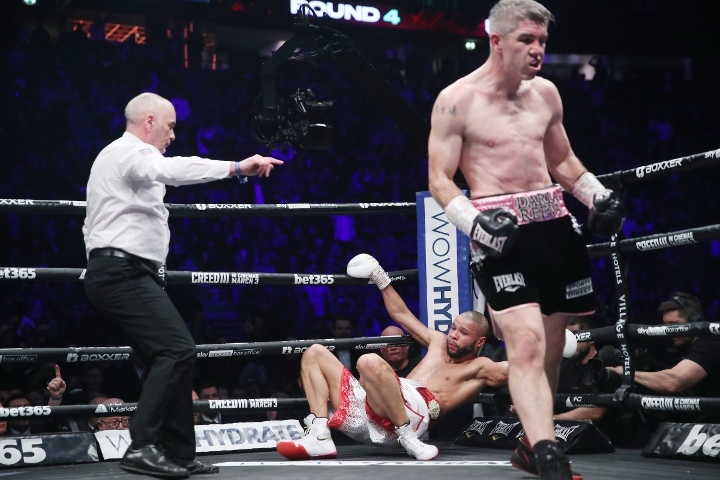 Liam Smith - Chris Eubank Jr.
The contract for Eubank's fight with Smith had a unilateral rematch clause, and only Eubank could use it in case of defeat. This is likely to happen, although Smith, the former WBO super middleweight champion, will now be looking to cross the gloves with GGG, the reigning IBF and WBA middleweight world champion. Moreover, in this limit he has already beaten Eubank. There is also the option of Kell Brook (40-3, 28 KOs), who said before the weekend that he could return from sports retirement for the winner of yesterday's skirmish.
"I dream of playing at the Anfield stadium in my native Liverpool, for example, with Gennady Golovkin, because now such a fight is possible. A big fight would also be a clash with Brook, who showed interest and announced his return from retirement. But, of course, I will take revenge, because I agreed to this earlier in the contract. If Eubank wants it, he will get his revenge. I'm back in a serious game, and I'm back in business. I will be happy to fight Golovkin for his belts," Smith said.
"Eubenok has a hard jaw, but everyone has it until the first early defeat. I've been telling you all week that this is how it will end. Let's wait for Eubank's decision. I beat him once, and if I have to, I can do it again, "added Smith.