Haye: "Joyce-Parker is a 50-50 fight, but the knockout will be for sure"
"This fight will end in a knockout. I have no doubts about that," he says. David Haye about today's fight between Joe Joyce (14-0, 13 KOs) and Joseph Parker (30-2, 21 KOs).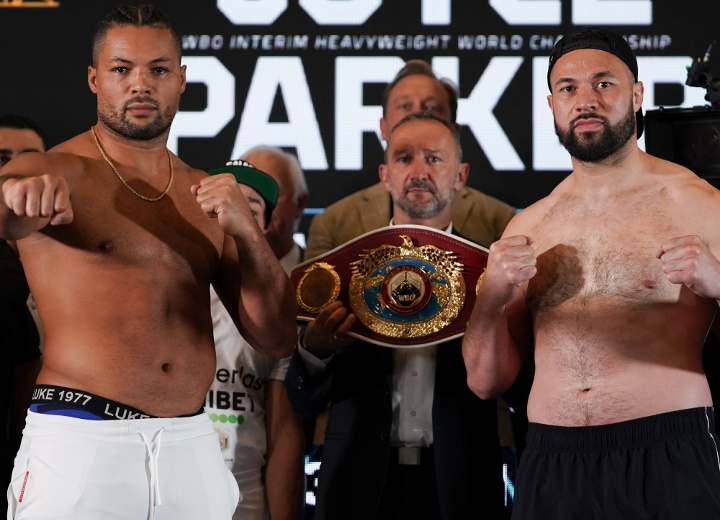 Joe Joyce and Joseph Parker
The best of this pair will leave the ring with the WBO heavyweight belt, but so far only its temporary version. In addition to him, he will also receive the status of a mandatory challenger for Oleksandr Usyk (20-0, 13 KOs), who sits on the throne not only of the World Boxing Organization, but also of the WBA and IBF.
"They are big boys and both can hit very hard. I bet the fight will end early on either side. I honestly have no idea who is knocking out whom. For me, it's a 50-50 fight with no favorite," Haymaker added.
Both boxers showed the highest weight in their entire careers at the weigh-in. Yesterday, the Englishman showed 123.1 kg on the scales, and the New Zealander, a former WBO champion, 115.8 kg.