Lara stopped O'Sullivan
WBA middleweight champion Erislandi "American Dream" Lara (29-3-3, 17 KOs) KO Gary "Spike" O'Sullivan (31-5, 21 KOs) as part of the boxing evening on Saturday at Barclay's Center in Brooklyn, New York. Lara, 39, sent O'Sullivan to the floor in the fourth round and then shook him several times in subsequent rounds until the fight was stopped at 0:23 of the eighth round.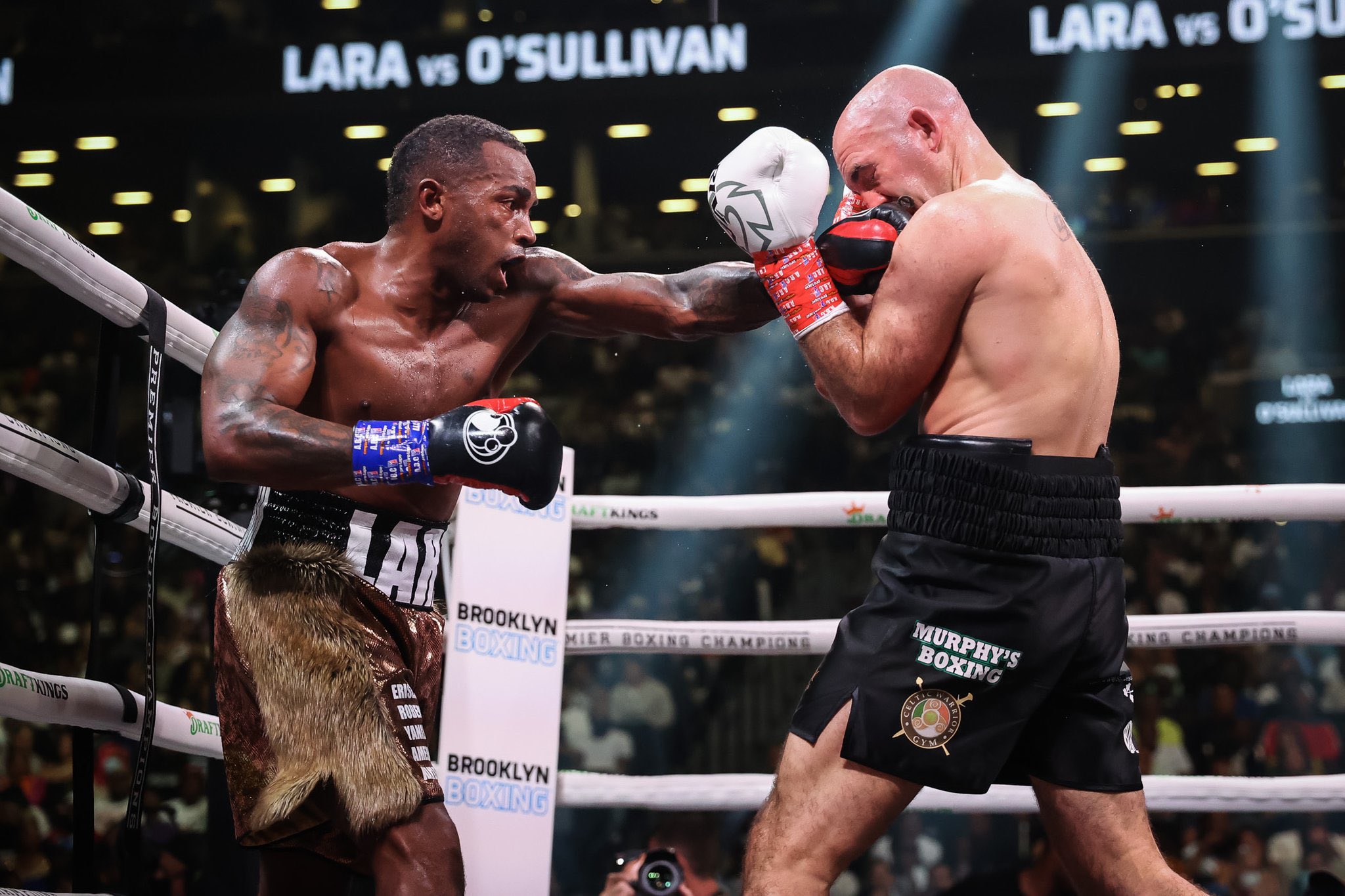 Erislandy Lara - Gary O'Sullivan
"This new style that I am demonstrating is for all boxers to show them how I can fight now, I am able to change," Lara said. — He is a strong boxer. But I am smart and dexterous, which I proved tonight. I waited for him to come forward and then did what I had to do to win the fight."
"I saw a gap, he left himself open, and that's when he put in a left hand and knocked him down. I saw in the eighth round that he no longer had strength, and that's when I went ahead and showed my power, "added Lara.