Martinez fails to hit weight ahead of Gonzalez fight
Julio Cesar Martinez on the second attempt, he could not meet the allotted limit of the second flyweight of 115 pounds at the official weigh-in ceremony before the fight in San Diego with Roman "Chocolatito" Gonzalez. The final result of Martinez on the scale is 116.4 pounds (52.79 kg). Gonzalez weighed in at 114.7 pounds (52.03 kg) on ​​his first attempt. Interestingly, this should be the first fight in a heavier weight category for Martinez.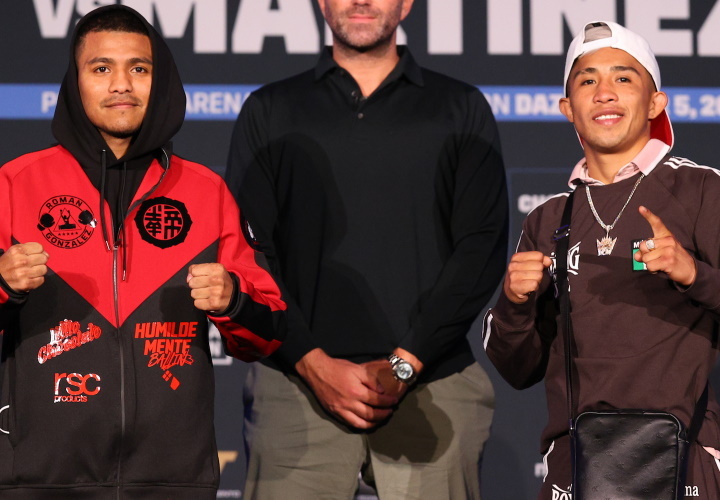 Roman Gonzalez and Julio Cesar Martinez
Now, according to the rules of the California State Athletic Commission, Martinez will have to pay a fine in favor of Gonzalez. At the same time, on Friday morning, local time, the fight remained in jeopardy.