Hughie Fury vs Dereck Chisora early next year?
Hughie Fury (26-3, 15 KOs), cousin of Tyson Fury, defeated Christian Hammer (26-8, 16 KOs) last Saturday, and now his promoter Ben Shalom is planning a showdown between the 27-year-old Brit and his fellow 37-year-old veteran Dereck Chisora (32-11, 23 KOs).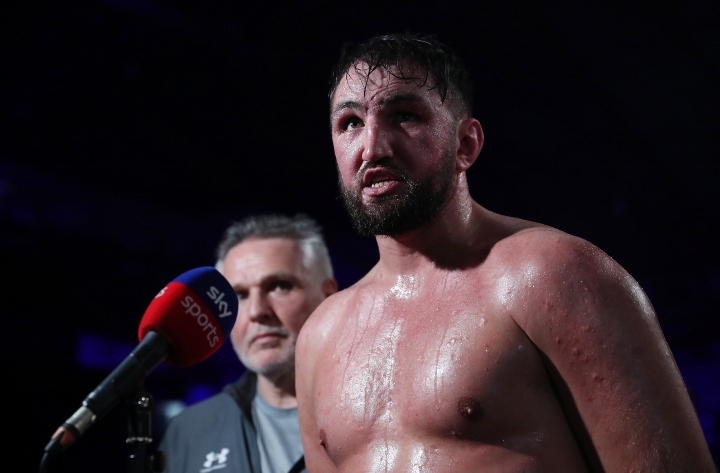 Hughie Fury
"Huey Fury could become world champion. Christian Hammer is a serious opponent, in the fight with him it was evident that Huey throws more accurate punches and is more confident. He trusts his body and hits harder and harder. I don't know if Hammer has given up because of the injury. I think he missed a lot of punches and that Huey was hurting him," said Shalom, Sky Sports BOXXER's new project manager.
"The situation in the heavyweight division today is changing fast, it's very open. Now we're going to try and set up a fight where Huey fights Derek Chisora early next year. It's another step forward, raising the bar for him. We've already talked to Derek. He got our offer, but he knows how technically good Huey is. That's why Derek preferred a rematch with Joseph Parker, he really wanted it. We'll see what happens after this fight in December," Fury's promoter said.
Chisora will have a rematch with Parker on December 18. At this point, it's hard to say if he will be able to face Hughie Fury after this clash. Fury is now fourth in the WBA rankings and fourteenth in the IBF rankings, so he's sure to have a lot of interesting opportunities ahead besides Chisora.