Berchelt to defend on November 2 against Sosa?
On November 2 in Los Angeles WBC featherweight champion Miguel Berchelt (36-1, 32 KO's) may hold a defense of his title in the fight against Jason Sosa (23-3-4, 16 KOs). Negotiations on this fight are nearing completion.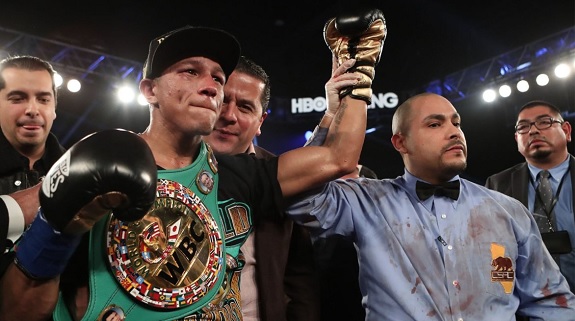 Miguel Berchelt
This fight could take place on September 14, but Berchelt said that he could not in time be prepared for this date. Top Rank wanted the spectacular Mexican to fight in one night with former world heavyweight champion Tyson Fury.
In his last battle 27-year-old Berchelt defeated Francisco Vargas for the second time in his career. Sosa beat Haskell Rhodes by technical knockout in the seventh round two weeks ago.