Ellerbe: Floyd is not going to return
Leonard Ellerbe, longtime adviser of Floyd Mayweather, Jr., at a press conference after Manny Pacquiao vs. Adrien Broner fight stated that he did not believe that Floyd was interested in a rematch with Pacquiao. "He lives his life. I am very happy for him. He has things to do, he has a lot of money to spend. He has a business to do. Manny is already 40, Floyd will soon be 42. I do not think that this rematch will take place," said Ellerbe.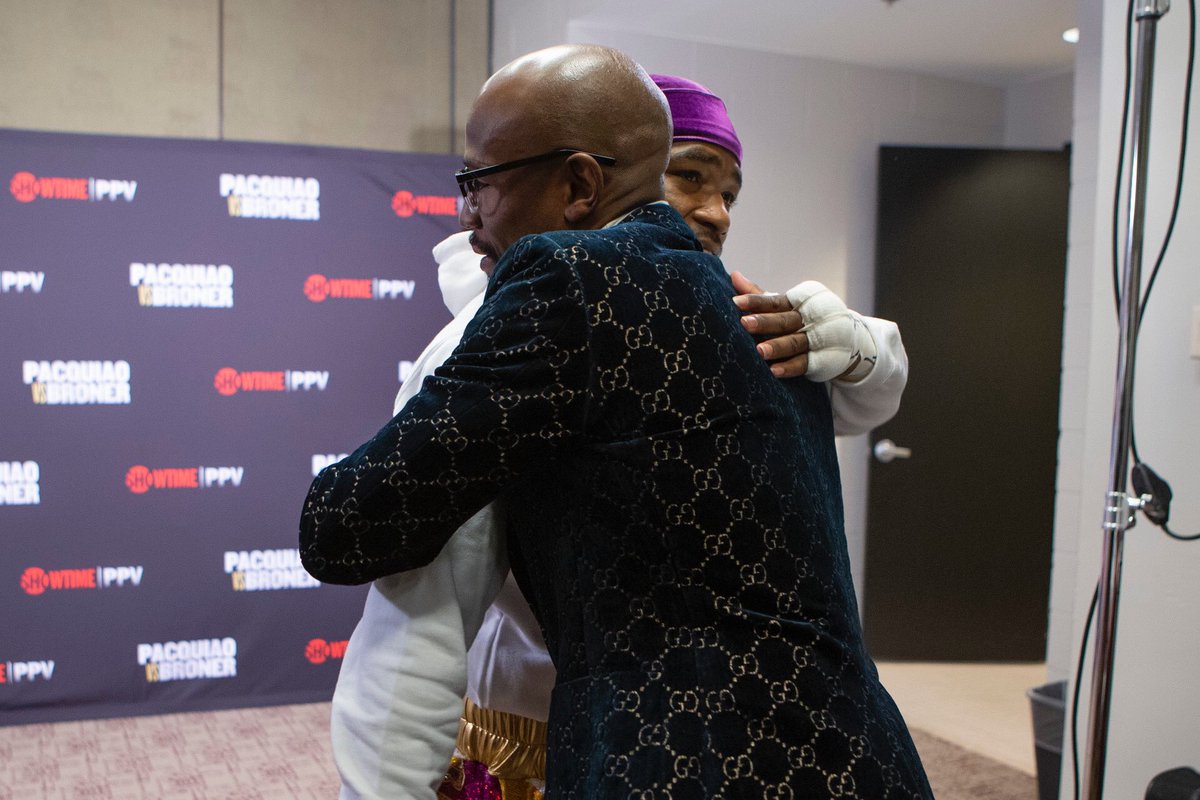 Floyd Mayweather welcomes Adrien Broner to his first PPV main event
When asked about what Pacquiao is expecting in the future, Ellerbe replied that he would continue his career and could meet with such boxers as Danny Garcia or Keith Thurman.