Bellator 206: Mousasi - MacDonald. Where to watch live
On September 29, at Bellator 206 in San Jose, California, in the main event of the evening middleweight champion Gegard Mousasi will defend his title against the welterweight champion Rory Macdonald.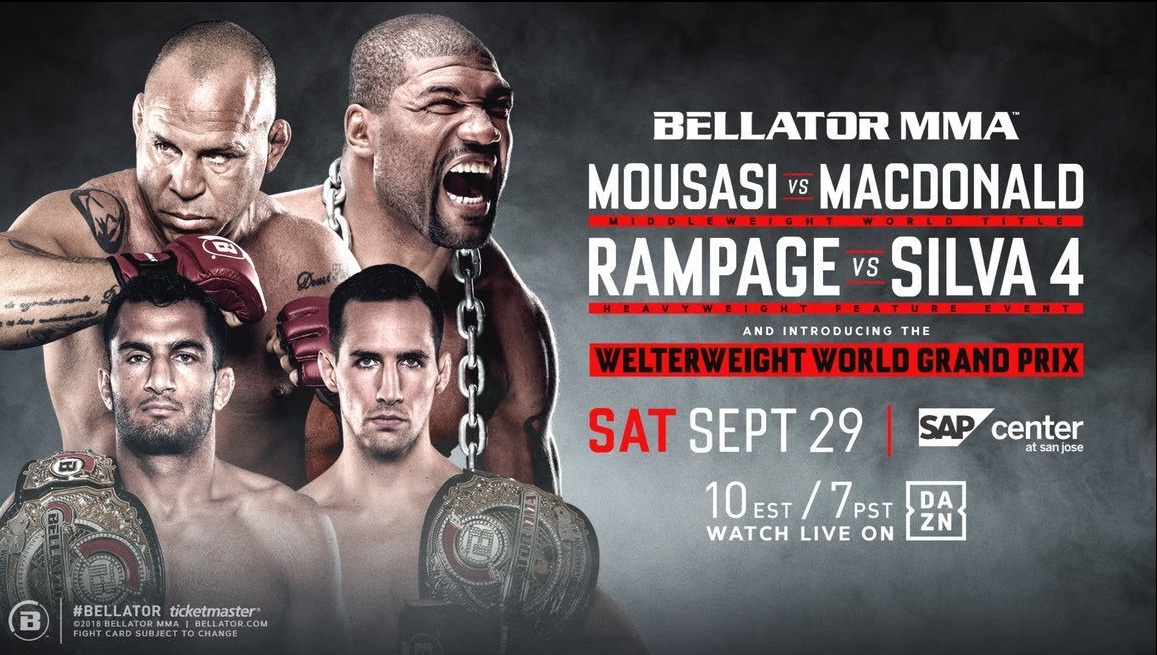 In the second main event, veterans Wanderlei Silva and Rampage Jackson will sort things out for the fourth time. Previously, two confrontations were in favor of the Brazilian, and the American won one.
Also on of the main card, the first quarter-final of the welterweight Grand Prix between the two former champions Andrey Koreshkov and Douglas Lima will take place. This is the third meeting of these fighters, now the score of their battles is 1: 1.
The stream is over.
To your attention the main card of the tournament:
Gegard Mousasi - Rory MacDonald
Wanderlei Silva - Rampage Jackson
Andrey Koreshkov - Douglas Lima
Aaron Pico - Leandro Higo
Gaston Bolanos - Isidro Gutierrez
Keri Melendez - Dakota Zimmerman