Lomachenko knocks Linares out, rises from the floor
In the main event of the evening at the legendary Madison Square Garden arena in New York, two-time Olympic champion Vasyl Lomachenko (11-1, 9 KOs) knocked Jorge Linares (44-4, 27 KOs) out in the 10th round, took his lightweight title and became the champion in his third weight category in just his 12th fight in the pro ranks, thereby setting a record of the number of fights needed for this.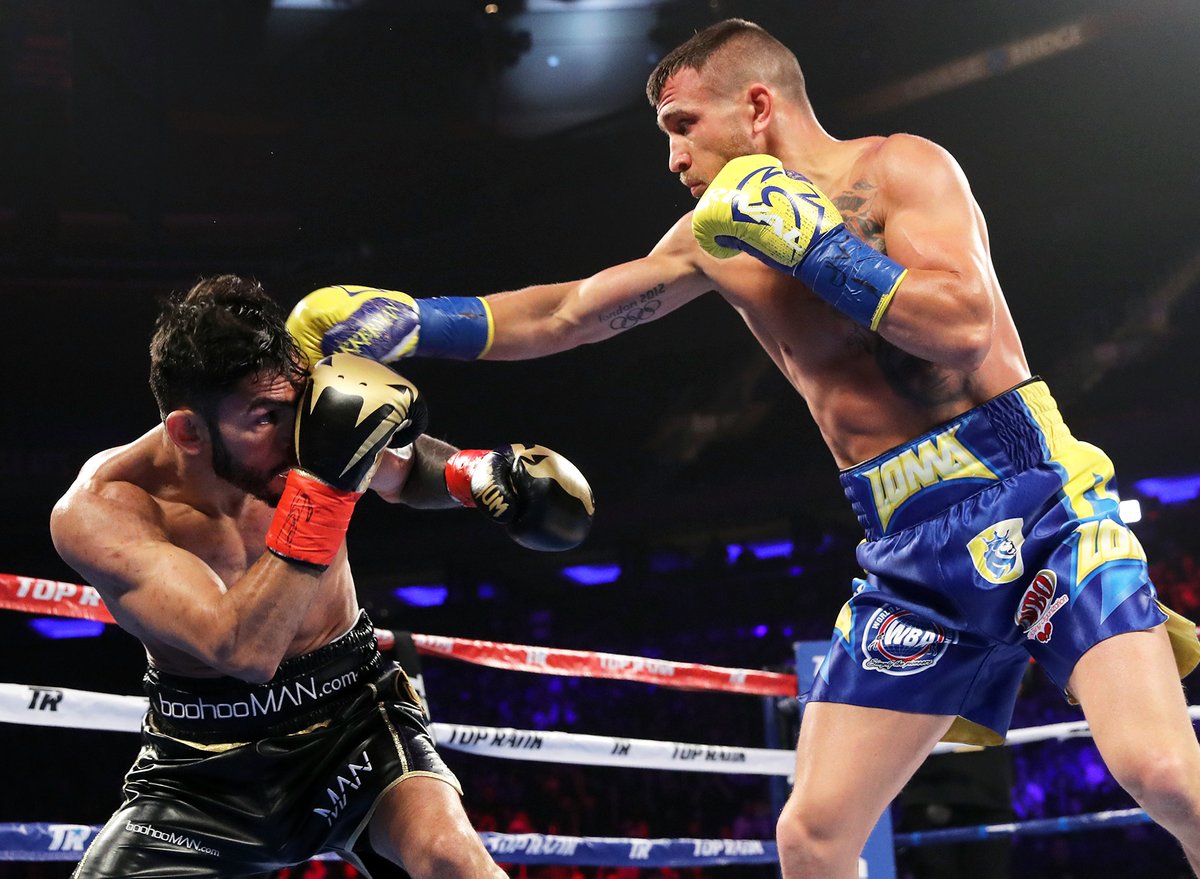 Jorge Linares - Vasyl Lomachenko
For comparison, Oscar de la Hoya needed 22 fights for this, and Manny Pacquiao - 41.
In the sixth round, Lomachenko was down by a short right directly to the chin. In the tenth round, the fight was decided by the perfect left hook to the body, after which Linares rose, but looked hurt and the referee in the ring stopped the fight at 2:08.
At the time of the stoppage, the judge Steve Weisfeld was giving the fight to Lomachenko 86-84, Robin Taylor had it 86-84 for Linares, and Julie Lederman was giving the draw 85-85.
After the battle, the opponents thanked each other for the fight, and both said that they would not be against a rematch. Linares also said that he considers the referee's stoppage to be premature.
Bob Arum, Lomachenko's promoter, said after the fight that the next fight Lomachenko will have on August 25 in Los Angeles in the lightweights. Arum also noted that the advantage of Linares in size played a significant role in this meeting.
Madison Square Garden arena was attended by 10 429 spectators, among whom were Alexander Usyk and Wladimir Klitschko of Ukraine.