Hatton: 'Mayweather Sr just drove me into the ground with his training for Pacquiao'
Former World Champion Ricky Hatton shared his memories of the fight with Manny Pacquiao in May 2009.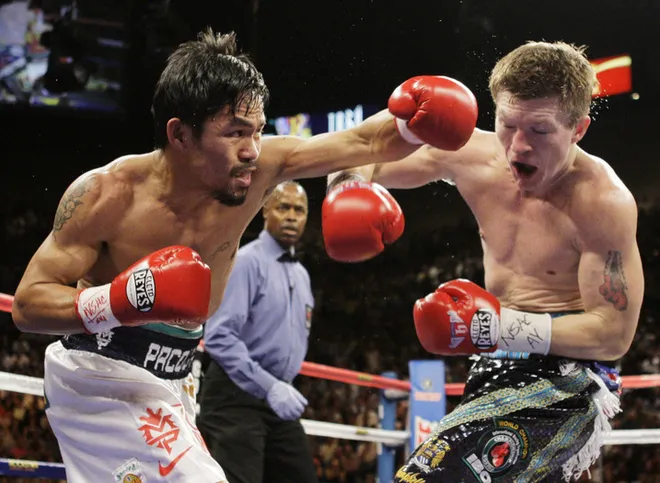 Manny Pacquiao - Ricky Hatton
"It seems to me that Floyd Sr. just drove me into the ground then with his training. 8 weeks before the fight, I felt fantastic, but Mayweather was intensively training my drill, day after day. 2-3 weeks before the fight, one of the sparring partners even knocked me out.
Then I thought: "This is so wrong." I mentally held that fight with Floyd Jr. - I was devastated, I felt mentally broken. Then he quarreled with his manager Billy Graham. The Malignaggi fight lifted my spirit, but the Pacquiao fight brought me down again. Floyd Sr. overtrained me then, besides, he did not prepare me for a fight with southpaws. And mentally I wasn't okay at the time," Hatton told Sky Sports.
Hatton lost to Pacquiao by knockout in the 2nd round.
Tribuna