Parker: Surrounding yourself with champions will make you think like a champion
Former WBO heavyweight title holder Joseph Parker had another training camp with the best heavyweights in the world and is feeling better than ever ahead of a dangerous fight with the undefeated Joe Joyce. Their interim title fight will take place this Saturday at the AO Arena in Manchester, England, and it will be Parker's third consecutive appearance at the arena, as well as his third fight with head coach and former WBO middleweight title holder Andy Lee.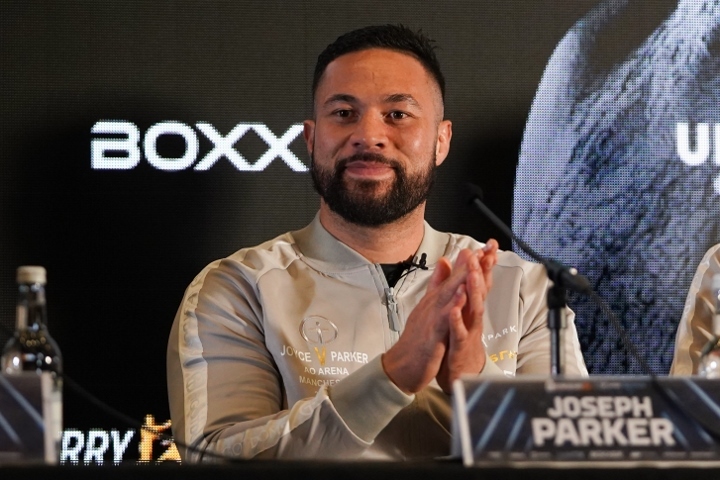 Joseph Parker
The main advantage of working with Lee is also the joint work in the hall with WBC heavyweight champion Tyson Fury (32-0-1, 23 KOs). Parker considers this experience invaluable, and now he feels better than even when he was the title holder.
"You surround yourself with champions, you develop a champion mindset," Parker said. "I have always had a strong spirit. With Tyson, Andy Lee and the whole team, I just continue to develop these qualities in myself. I agreed to this fight because I am sure that I can do my job. I have done all the necessary work in the hall, so do not hesitate, do not worry. When the fight starts, this idiot will have a big bump on his head."
Parker (30-2, 21 KOs) has won six fights in a row since suffering his only two straight fight losses in 2018. In March last year, both victories came against Derek Chisora ​​at the AO Arena. Parker won a split decision win in their first fight last May and then earned a competitive but convincing unanimous decision in a rematch last December.
"You will see an improved version of Joseph Parker," says the former champion. - The first camp with Andy Lee was more like an acquaintance, learning a new style, testing new things. The second camp was even better, you saw it in the second fight with Chisora. This camp with Lee greatly expanded my arsenal. When I get into the ring, I can solve all the problems and beat this guy."