Golovkin: I'm not going to end my career
Gennady Golovkin (42-2-1, 37 KOs) for the first time in his trilogy with Saul Alvarez really suffered a well-deserved defeat, but despite this, he does not intend to end his career. Most likely, GGG will return to middleweight, where he remains the IBF and WBA champion. For the first time in his career, a boxer from Kazakhstan looked very mediocre. There was no sharpness in his actions, and his blows lacked their former firepower. At the same time, close evaluations of the judges did not reflect the picture of this meeting.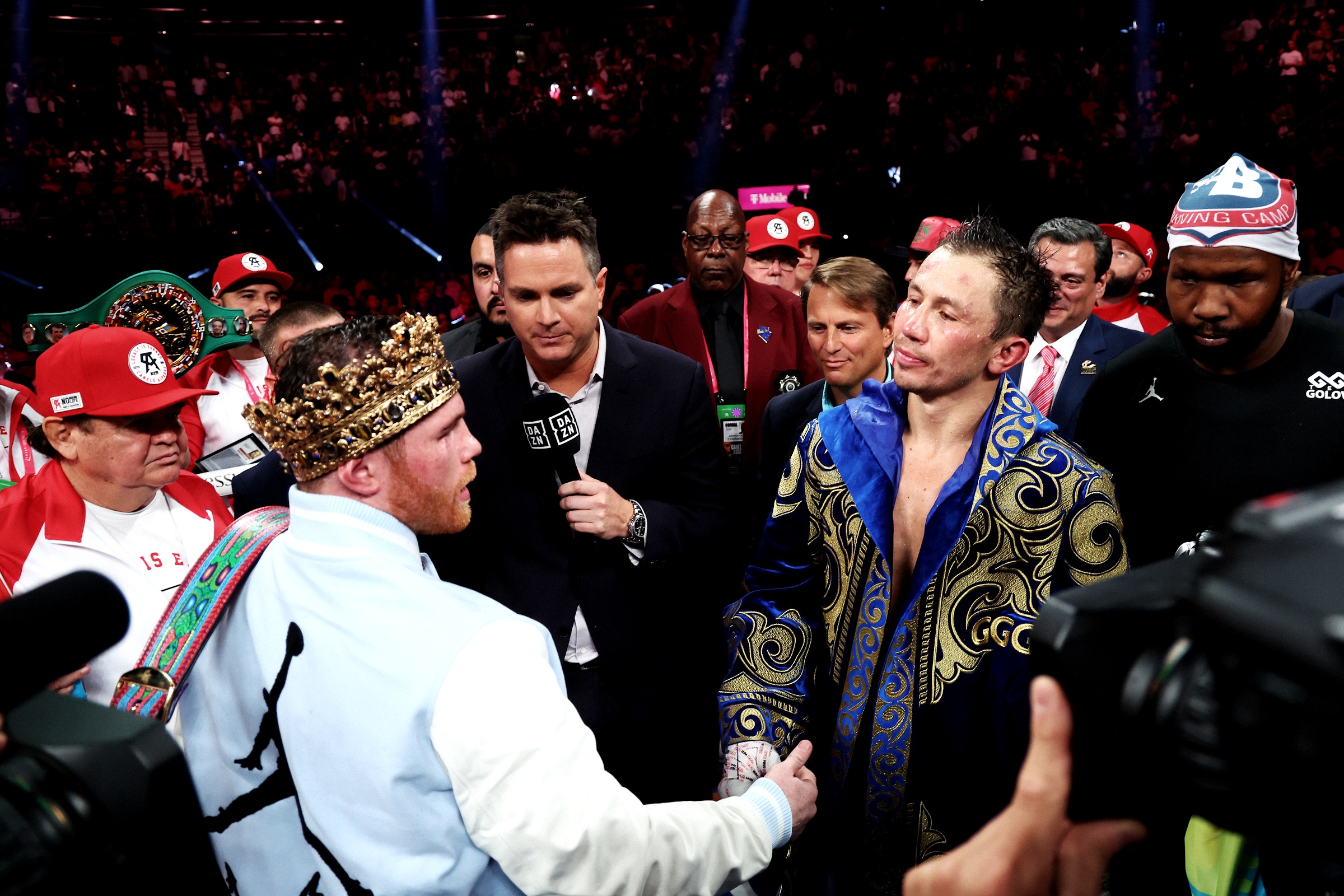 Saul Alvarez and Gennady Golovkin
"I made a tactical mistake by starting too calmly. I just wanted to see what the fight would be like. We both started quietly, but I needed more time to get into the fight. I also tried to get him closer to me in order to "open" him. After the fight, we had a friendly conversation, where I kept repeating that I was fine with him. It was Canelo who began to claim that the fight with me was a personal matter for him, "Golovkin commented on his defeat.
"I still have the old fire in me, and I still love boxing, so I'm not going to end my career. Also, don't forget that I'm still the middleweight champion of the world. In this duel, I did not miss strong blows, I felt fresh, I have no signs of battle on my face, new trials are still ahead of me. I will probably go down to middleweight again, but in reality everything will depend on the offers that my team will receive. I didn't feel that Canelo was faster or stronger than me, his punches didn't do me any damage. Today he was just better than me, despite the fact that I felt that he was getting slower in the second half of the fight, "added Golovkin.
Thanks to the victory over Golovkin, Saul Alvarez (58-2-2, 39 KOs) defended the WBC, WBA, IBF and WBO championship belts in the super middleweight category.