Stevenson: I believe I can beat anyone, including Lomachenko
Shakur Stevenson (18-0, 9 KOs) a difficult fight with the Olympic champion lies ahead Robson Conceicao (17-1, 8 KOs), but he speaks louder and louder about the duel with Vasily Lomachenko (16-2, 11 KOs).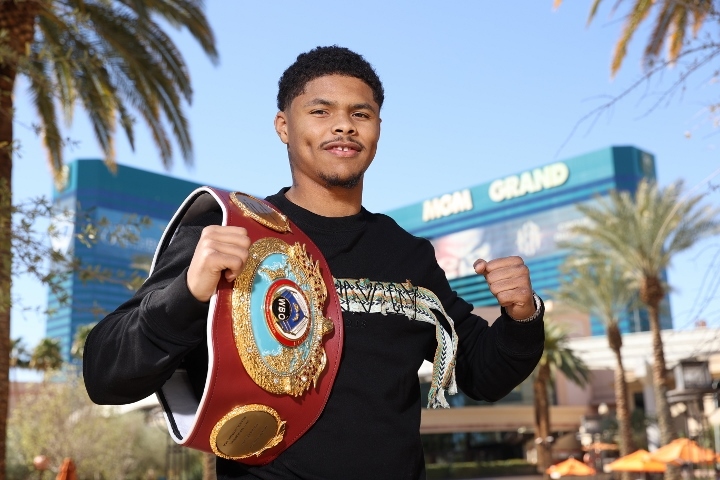 Shakur Stevenson
The unified WBO and WBC super featherweight champion will face Conceicao in Newark on September 23. In a month, the Ukrainian will have to return to the ring, but it is not yet known with whom and where. After that, he will most likely try to get a fight for all four championship belts, namely with the winner of Haney's rematch against Kambosos. If nothing fundamentally changes in this situation, in the second half of 2023, the fight between Stevenson and Lomachenko is quite possible.
"Lomachenko has a big name and I can fight him whenever he wants. He is still in the P4P rating and deserves respect. We could face it early next year if only Lomachenko would go down to his old 59kg limit. After all, we are the same height. Light weight is not my natural habitat at the moment," Stevenson said.
"Some people accuse me of arrogance, but I just feel strong in myself. I believe that I can defeat anyone in the world. I will find an approach to everyone, including Lomachenko, "added the Olympic vice-champion from Rio.