Derevyanchenko: "The task is to beat Adams, meet Mungia and fight for the title"
Sunday night at the Staples Center in Los Angeles Sergey Derevyanchenko and Carlos Adams face off in a middleweight battle, with the winner moving forward to a potential title fight in 2022. The meeting will be part of the Showtime pay-to-air undercard, which will feature a bout between Jervonte Davis and Isaac Cruz in the main event.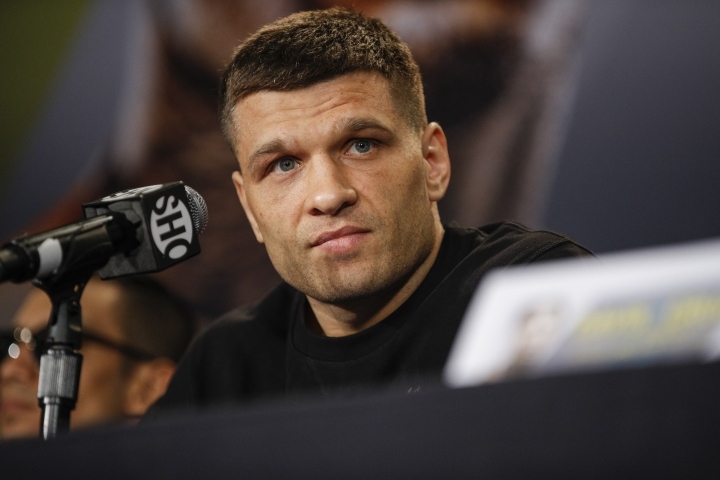 Sergey Derevyanchenko
Sergei Derevyanchenko (13-3, 10 KOs) will return to the ring after losing by unanimous decision against WBC middleweight champion Jermall Charlo in September 2020.
Adams (20-1, 16 KOs) beat Alexis Salazar in the third round by TKO on the undercard of Davis versus Mario Barrios in June in his last match.
According to Derevyanchenko, he is very motivated by the upcoming meeting and believes that the victory will provide him with a big fight with Jaime Mungia, who continues to insist on their fight in 2022.
"I have a lot of motivation for this fight. She and my strength will help me. The victory in this fight will save my career and return me to where I want to return, - said Derevyanchenko. - I feel strong and I am very happy to meet Adams. He is a good fighter who hits hard. But I am ready for everything that he can offer me in the ring. I have fought the best middleweights in the world. I have faced powerful punchers before, and I am not worried about his strength. I looked into Adams and looked over some of his past fights. He is a very strong fighter. I know him, and at the training camp we worked on what he can do. I know what I need to do in the coming fight, and I'm going to show it to everyone during the fight. "
"Of course I need to win this fight. This fight is the next step towards becoming world champion. I want to beat Adams, face Jaime Mungia and fight for the title again. My dream is to win the belt, and I strive for this, "added Derevyanchenko.