Arum: "The best fight for Crawford right now is against Taylor"
After Saturday's victory over Shawn Porter WBC welterweight champion Terence Crawford (38-0, 29 KOs) severed ties with Top Rank boss Bob Arum. Now Crawford's main goal is to get the IBF and WBC champion Errol Spence Jr. (27-0, 21 KOs) to fight him, but Arum thinks the more financially viable fight is a duel with the super lightweight king Josh Taylor (18-0, 13 KOs).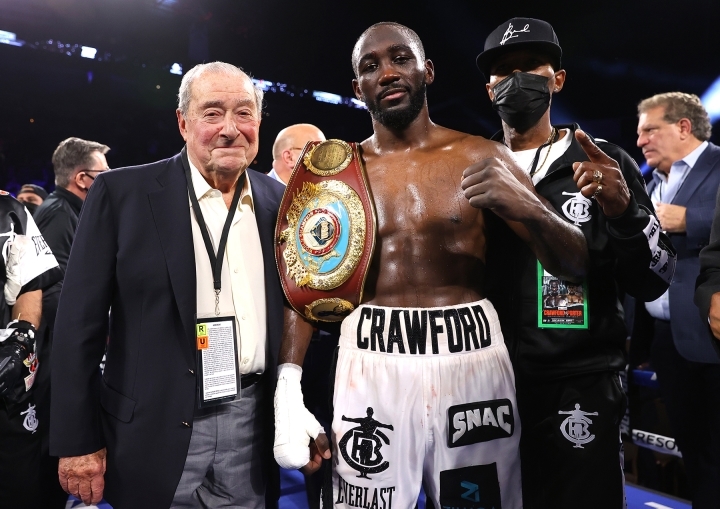 Bob Arum and Terence Crawford
"The fight with Josh Taylor is more lucrative for Crawford because it will take place in the UK market. You have to understand that Taylor is very popular in the UK, as is "Bud" Crawford. They can fight in the arena for seventy thousand spectators and sell one and a half million PPV, or even two million," said Arum.
Crawford is considered one of the best boxers in the world regardless of weight class, but is currently relatively unpopular in the US, as evidenced by poor PPV sales at Crawford Porter. The Ring claims that only 135,000 paid streams were sold for the event. In this context, Arum's words about Crawford's confrontation with Taylor may make sense, although many doubt that Crawford-Taylor will achieve the commercial results that Arum is talking about.