Hearn: "Joshua is capable of performing 20 times better"
Eddie Hearn has no doubt that Anthony Joshua (24-2, 22 KOs) will defeat Oleksandr Usyk (19-0, 13 KOs) in a rematch and regain the heavyweight titles. According to the head of Matchroom Boxing, the Brit has chosen the wrong tactics for the fight with the Ukrainian.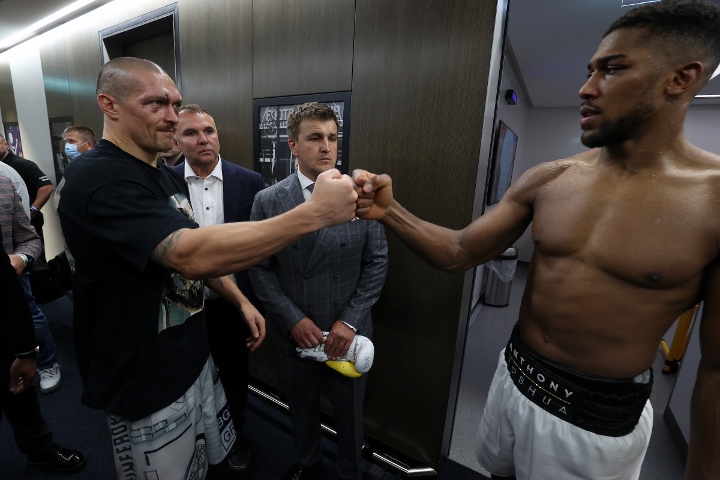 Alexander Usyk and Anthony Joshua after the fight
"Joshua doesn't need to change his style before the rematch, he just needs to show it. On Saturday, Anthony decided to box in the middle of the ring with a heavyweight fighter who is probably the best boxer in the world technically. It was a bad idea. The whole tactical plan was wrong and based on wrong assumptions," Hearn analyzes.
"He's boxing 20 times better and knows it perfectly well. There was a lot missing, Usyk was great, but Joshua has a lot more to show. We talked to AJ the day after the fight, he got over the loss but he's not breaking down. He's got a lot going for him, but he's very practical and knows that setbacks happen. You have to draw conclusions and box in your own way," the British promoter is convinced.
Joshua is contractually entitled to a rematch with Usyk and according to Alexander Krassyuk he has already officially requested it. A second fight between Joshua and Usyk may take place in the first quarter of next year but Hearn has yet to release any details.