Reinoso: Golovkin performed poorly in the fight with Sheremeta
Eddie Reinoso, the coach of Saul Alvarez (54-1-2, 36 KOs), unlike many fans and experts, was not particularly impressed by the form of Gennady Golovkin (41-1-1, 36 KOs) in his victorious fight against Kamil Sheremeta (21-1, 5 KOs).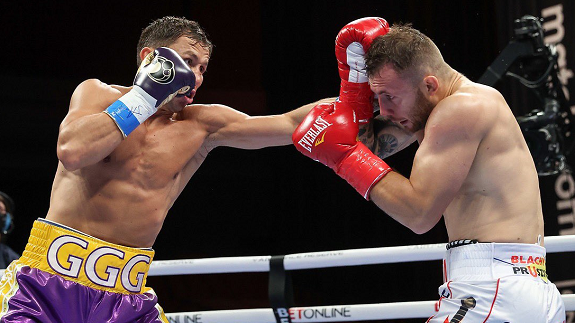 Gennady Golovkin vs Kamil Szeremeta
"For me, this is no longer the same Golovkin as he was before," said the famous coach, quoted by Little Giant Boxing. "He had a very bad fight against Derevyanchenko. They said that he was poorly prepared then, but he looked bad with Sheremet also."
"In my opinion, in a duel with an opponent of this class, Golovkin was too slow. He is always in shape, he is disciplined, but I think his age is starting to show. It's simple," Reinoso said.
Saul Alvarez, Eddie Reinoso's ward, fought with Golovin twice - both fights were close, the first was judged as a draw, the second was given to Canelo by a majority decision. It is possible that next year GGG and Canelo will meet in the ring for the third time.