Details of Tyson vs Jones battle
The fight of 54-year-old Mike Tyson and 51-year-old Roy Jones Jr. changes location. The Battle of Legends will eventually take place at the Staples Center in Los Angeles.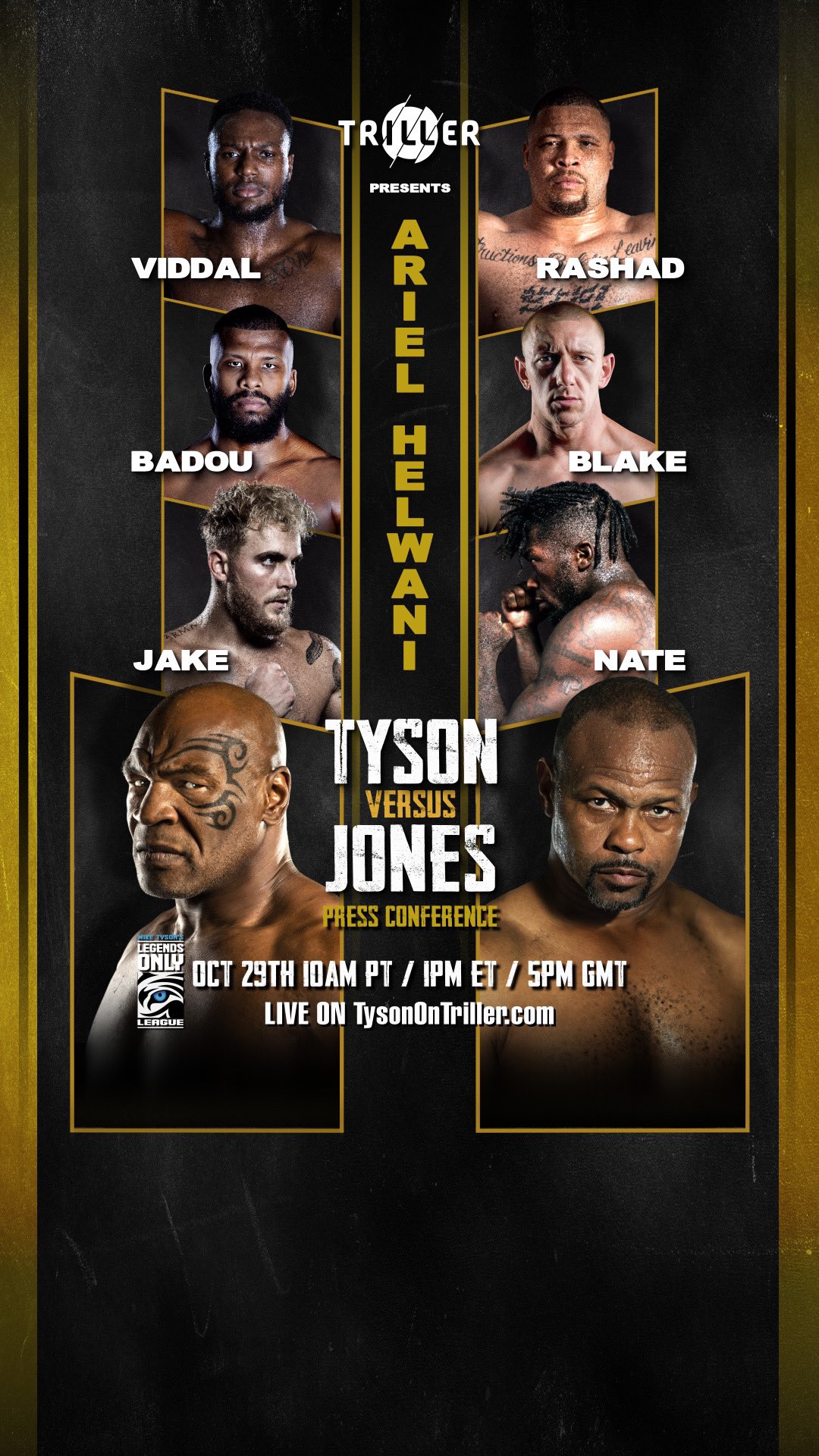 The fight will take place on November 28 in the format of eight two-minute rounds. Participants will be without helmets, as some demanded, but they will wear slightly larger gloves - 12 ounces (instead of the usual "tens" for such a weight category).
"Exhibition fight? Tyson doesn't know what an exhibition fight is. But I'm fast and I'm in really good shape," Jones Jr., the former world middleweight, super middleweight, light heavyweight and heavyweight champion, told at the press conference.
"I'm ready for war," said Iron Mike, the two-time and the youngest heavyweight champion in history.
The lineup of couples for the evening, which will take place in the US as part of a paid broadcast is as follows:
PPV Main Event:
Mike Tyson vs Roy Jones Jr. - 8 rounds of 2 minutes, heavyweight
Jake Paul vs. Nate Robinson - 6 rounds, cruiserweight
Badou Jack - Blake McKernan - 8 rounds, light heavyweight
Viddal Riley - Rashad Coulter - 6 rounds, cruiserweight
Preliminary card:
Jamein Ortiz - Nahir Albright - 8 rounds, lightweight
Irwin Gonzalez - Edward Vasquez - 8 rounds, featherweight
Giuseppe Cusumano - Nick Jones - 8 rounds, heavyweight