DAZN wants Alvarez to fight MMA fighters
The reluctance of Saul Alvarez (53-1-2, 36 KOs) to hold the third fight against Gennady Golovkin for many weeks has been the cause of an acute conflict between the Mexican and DAZN. A financially distressed American streaming platform wants a $365 million deal with Canelo to finally deliver the expected profits.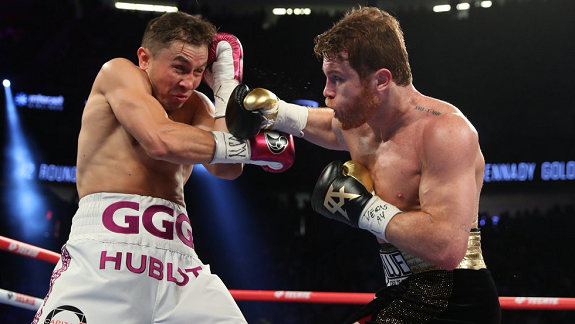 Gennady Golovkin vs Saul Alvarez
According to the DAZN management, the fights against Billy Joe Saunders or Callum Smith proposed by Canelo's team will not be a sufficient magnet for the fans, because none of the British is a so-called "premium" opponent, and Alvarez is not obliged to fight against opponents of this "level" less than once a year.
Interestingly, many foreign sources say that DAZN is ready to pay Alvarez a full purse ($35 million), not only for the confrontation with GGG, but also for the duels with MMA stars Jorge Masvidal or Khabib Nurmagomedov. UFC chief Dana White was asked to comment on this information, and, as you might guess, he took full advantage of this opportunity.
"This is fucking funny. I do not even know what to say. I am surprised? This is the current state of boxing," White said.
It doesn't look like Saul Alvarez will fight this year. The highest paid boxer in the world has filed a lawsuit against DAZN, seeking $280 million in compensation for damages allegedly caused by the platform's policies.