De la Hoya: In two weeks I'll start sparring
It seems that Oscar De La Hoya is seriously considering the possibility of returning to professional sports. The former world champion in six divisions announced that he will begin sparring in two weeks.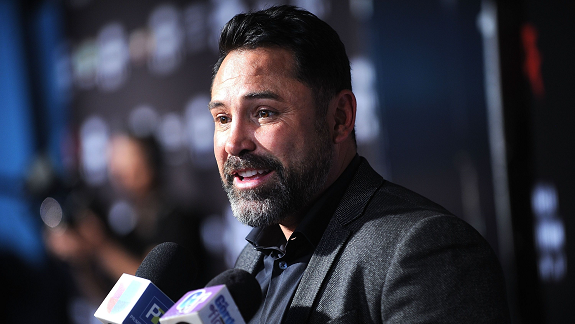 Oscar de la Hoya
"Every day I am more and more convinced that I must return. I'll start sparring soon, so there's a chance that you will see me again with a black eye," de la Hoya said in an interview with CBS.
The 47-year-old Golden Boy recently announced that he is thinking of returning to the ring, inspired by Mike Tyson. The former world heavyweight champion has recently regularly published fragments of his training on the Internet, but the details of his possible return are unknown yet.
The owner of Golden Boy Promotions is one of the most popular boxers in the history of professional boxing. His battles featured on Pay-Per-View were bought by nearly 14 million American families. During his career, de la Hoya won the Olympic gold medal and championship belts in six weight categories. In recent years, de la Hoya has been engaged in a promotional business.