Wilder vs Fury 2 pre-PPV shows good result
Although the results of the PPV sales of the rematch of Deontay Wilder (42-1-1, 41 KOs) and Tyson Fury (30-0-1, 21 KOs) has not yet been announced, it seems that they will be very good. At least, this can be concluded from the data on preview of the broadcasting.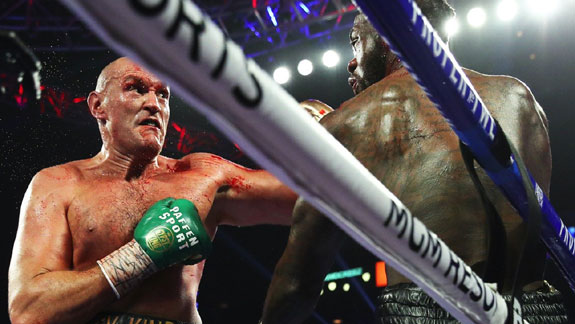 Tyson Fury vs Deontay Wilder
On average, the fights that previewed PPV main card had 1.42 million viewers on the platform ESPN and Fox TV channel, which is the best figure since August 2017, when Fox showed a fight of Ugas vs Dulorme before the PPV main card (2,4 million viewers).
In the main event of the evening a duel of Floyd Mayweather and Conor McGregor took place. Numbers of PPV sold at that time were 4.3 million, and it was the second best result in history. Initially, it is assumed that the result of Wilder vs Fury rematch can even come close to 2 million.