Teofimo Lopez Sr: Lomachenko won't last until the fifth
Newly crowned IBF lightweight champion 22-year-old Teofimo Lopez (15-0, 12 KOs) has not made much of an impression last Saturday on WBC, WBA and WBO champion Vasyl Lomachenko (14-1, 10 KOs), who in March or April will face Lopez in the unifying duel. However, Lopez's father who is largely responsible for the development of his son as a boxer, remains uncompromising in the opinion of the Ukrainian.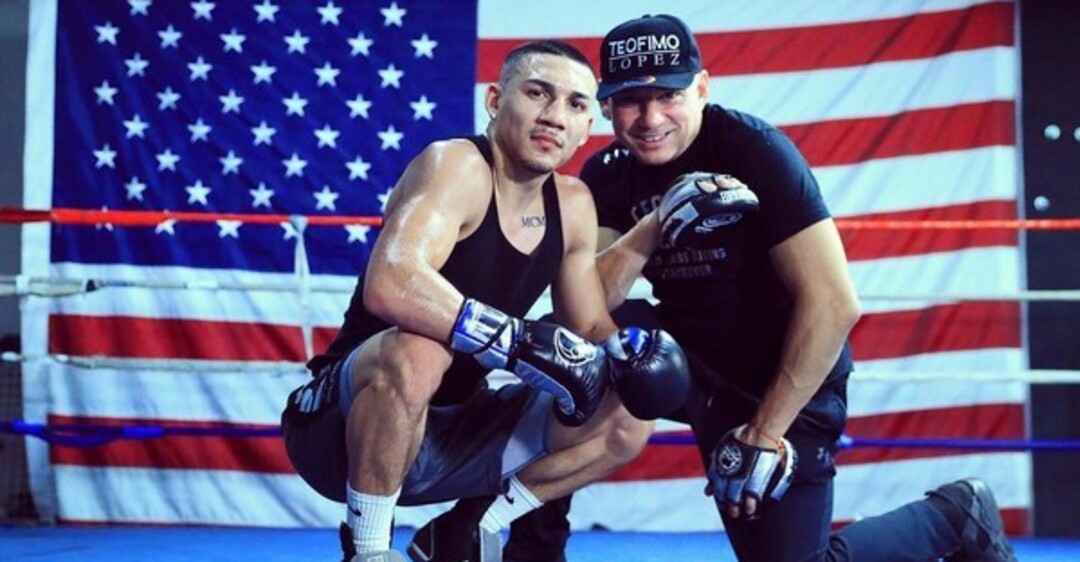 Teofimo Lopez with his father Teofimo Lopez Sr.
"Two years ago I said that we will break Lomachenko's head, because he is a fake champion. He never fought with a fighter like my son. We are very hungry for the victory. Pure Indian blood flows through our veins, and we'll show to Latin America, that Indians are stronger than Europeans. Next year we will finish Lomachenko's reign, and the fight will not last five rounds. I teach my son the style, which was owned only by Floyd Mayweather. The thing is to stay within reach of the opponent and use his punches to get an advantage. When we defeat Lomachenko, Teofimo will be acclaimed as a number one in the P4P rankings," the father and the coach of the 22-year-old world champion with Honduran origin said.