Gvozdyk: It will be difficult, but my money is on Kovalev
Saul Alvarez (52-1-2, 35 KOs) has set his sights on the title in his fourth weight class in career. On November 2 at Las Vegas he will be meeting WBO light heavyweight champion Sergey Kovalev (34-3-1, 29 KOs). WBC champion in the same weight category Oleksandr Gvozdyk (17-0, 14 KOs) believes that it will be a very interesting fight.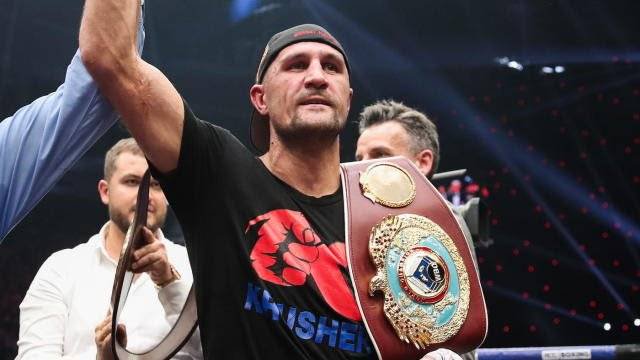 Sergey Kovalev
The Ukrainian on October 18 will have a unification bout with IBF champion Arthur Beterbiev (14-0, 14 KOs), but he will be watching the fight of Krusher against Canelo with great interest.
"Kovalev will be much bigger. He is a natural light heavyweight and Alvarez is a middleweight. It will be a tough fight for both, although I think that in the team of Canelo there are smart people, and they know what they are doing. If I had to bet, I'd rather put my money on Kovalev, but the fight will be difficult. For Sergey it will not be easy for sure," said Gvozdyk.