Mayweather offered $80 million for demonstration bout
Floyd Mayweather said that he has offers to participate in demonstration fights for $80 million. Mayweather has already held several demonstration fights. The last of them took place on December 31 with Japanese Tensin Nasukawa, which ended in victory for the American by knockout in the first round.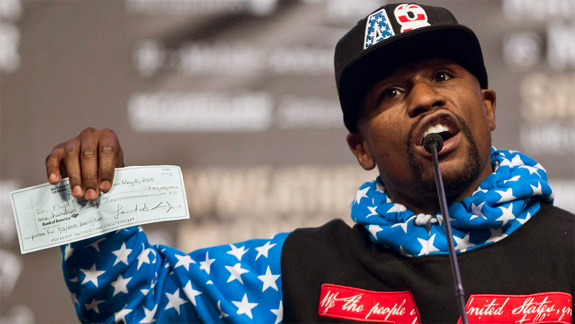 "It's amazing that initially I was supposed to have $9 million [bonus for the victory], but as a result I earned $10 million. I plan to continue to participate in demonstration fights. Moreover, I have offers for $80 million," said Mayweather.
41-year-old Mayweather is the highest paid boxer of all time. For the fight with Filipino Manny Pacquiao on May 2, 2015, Mayweather earned a record purse in boxing history - $210 million, for a fight with Irishman Connor MacGregor, according to unofficial information, he received $275 million, another $10 million he earned through advertising contracts. In July 2018, Forbes magazine put Mayweather on the top spot in the list of the highest paid celebrities.
Mayweather has 50 wins (27 by KO) and no losses in professional boxing. He became the world champion in five weight categories and was the bronze medalist of the Olympic Games 1996.