MacGregor's coach: I understand why Nurmagomedov attacked Conor
John Kavanagh, the coach of the MMA fighter Conor McGregor, told who could be the next opponent for his fighter. According to Kavanagh, MacGregor would like to have a rematch with Khabib Nurmagomedov, but the Irishman is also interested in a fight with Nate Dias. Kavanagh also commented on the brawl that erupted after the Nurmagomedov-McGregor fight.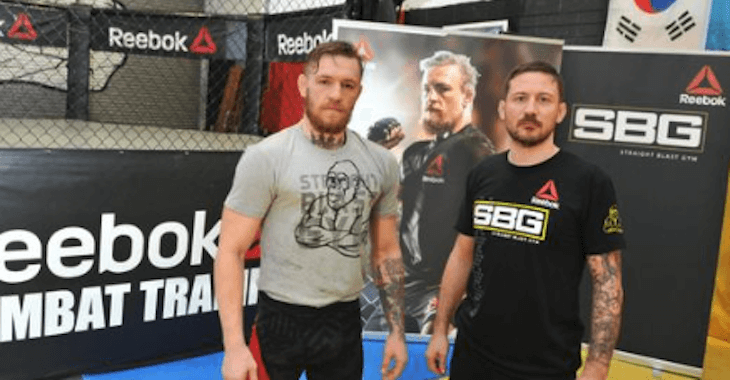 Conor McGregor and John Kavanagh
"I was asked who could be Conor's next opponent be. I said Khabib. Then they criticized me, claiming that McGregor did not deserve this fight. But I only say what I think. When can Macgregor return to octagon? The return is more realistic for summer. If no Nurmagomedov, then it would be interesting to see the continuation of the confrontation between McGregor and Nate Dias.
"As for the brawl after MacGregor-Nurmagomedov fight, I understand Khabib. I hope that he will not be disqualified for a long time, I like to watch him fight. At the same time, I do not understand the behavior of the representatives of Nurmagomedov's team. I don't understand how it was possible to climb into the octagon and attack MacGregor from the back," Kavanagh said.