In a close fight judges gives it to Alvarez over Golovkin by MD
In the main event of the evening in Las Vegas at the T-Mobile arena, in a tense and spectacular battle, Saul Alvarez (50-1-2, 34 KOs) scored an ambiguous victory by a majority decision over Gennady Golovkin (38-1-1, 34 KOs). Thus, Canelo dealt GGG the first defeat in his career and took away his WBA and WBC middleweight titles. The scoring for the boxer of de la Hoya on the de la Hoya card were 114-114 and twice 115-113.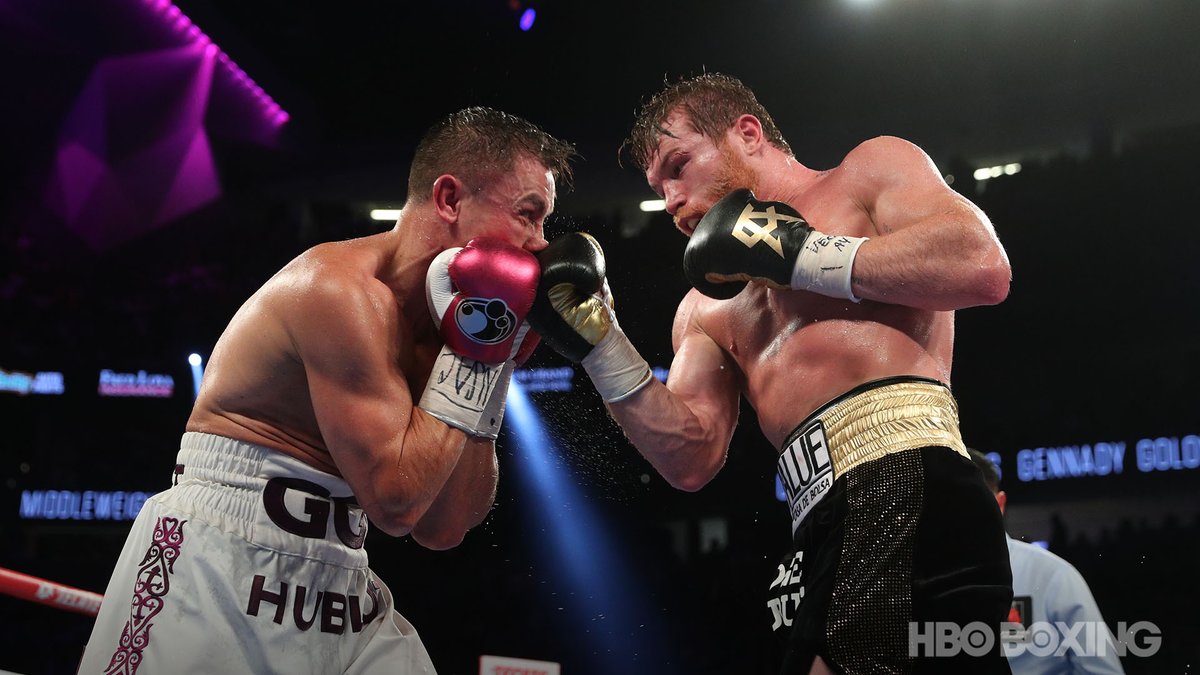 Gennady Golovkin vs Canelo Alvarez
The fight was a close and equal affaire. The second meeting of the two best middleweights of the planet turned out to be more technical and less brutal than the first. Alvarez quickly started in the first rounds and seized the advantage by arranging Golovkin hematoma under the right eye in the second round. But beginning with the fourth Gennady increased his speed and landed Canelo a cut above his left eye.
Later on the fight was rather close. It seemed that Golovkin is stronger, but Alvarez is more technical, and in the sixth round the Mexican inflicted another bruise to the boxer from Kazakhstan, now near the left eye.
In the tenth, best round for Golovkin, he managed to landed well on the opponent, but Alvarez wasn't wobbled and was able to respond with his own hits. The twelfth round was also held in a trading of punches, after which Alvarez cut Golovkin's right eye.
It can be said that a year ago, Golovkin was better, and Alvarez worse, and most likely, the teams of boxers, based on the success of these two fights, will try to organize a third meeting if Gennady does not consider that the two controversial scoring in Las Vegas are too much for him.
"If the fans want a third fight, we'll do it, no problems. But for now I want to relax with my family," said Alvarez after the fight in an interview with the HBO commentator Max Kellerman.
Golovkin stormed from the ring, refusing to give an interview.
According to CompuBox statistics, Golovkin was more accurate in this fight, landing 234 hits against 202 of Alvarez. In this case, Canelo had the advantage of power punches - 143 accurate hits against 116 of Golovkin.