Ratings of the best battles in the cable for the 2017
Nielsen Media Research has published a list of the 20 most rated boxing events that took place on cable channels. This list did not include battles that took place as part of paid broadcasts )PPV) or nationwide channels.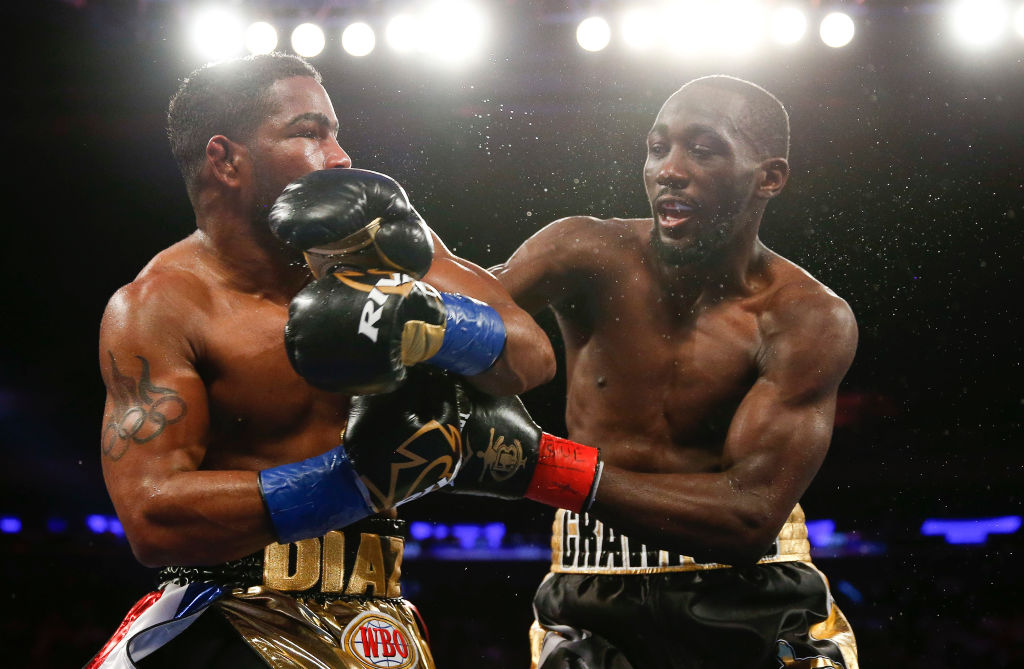 Terence Crawford - Felix Diaz
1. Crawford-Diaz averaged 961k viewers (HBO)
2. Cotto-Ali 944k (HBO)
3. Broner-Garcia 881k (Showtime)
4. Kovalev-Shabranskyy 869k (HBO)
5. Lomachenko-Sosa 832k (HBO)
6. Wilder-Stiverne II 824k (Showtime)
7. Sor Rungvisai-Gonzalez II 796k (HBO)
8. Broner-Granados 779k (Showtime)
9. Canelo-Chavez Jr. 769k (HBO replay of PPV)
10. Gamboa-Sosa 763k (HBO)
11. GGG-Jacobs 761k (HBO replay of PPV)
12. Barrera-Valera 760k (HBO)
13. Ward-Kovalev II 752k (HBO replay of PPV)
14. Joshua-Klitschko 738k (HBO same-day delay)
15. Inoue-Nieves 735k (HBO)
16. Cotto-Kamegai 730k (HBO)
17. Canelo-GGG 726k (HBO replay of PPV)
18. Saunders-Lemieux 716k (HBO)
19. Jacobs-Arias 706k (HBO)
20. Vargas-Negrete 697k (HBO).