Khan: I think Canelo can knock out Golovkin
One of the former opponents Saul Alvarez believes the Mexican superstar will finally put an end to his storied rivalry with Gennady Golovkin. Alvarez, the undisputed super middleweight champion, will defend his four belts against the boxer from Kazakhstan in their trilogy on September 17 at the T-Mobile Arena in Las Vegas, broadcast on DAZN.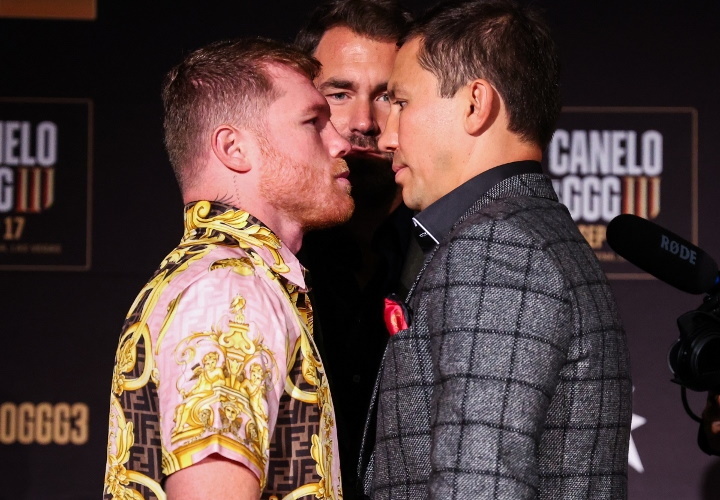 Saul Alvarez and Gennady Golovkin
The first fight between Alvarez and Golovkin ended in a controversial draw in 2017, and their second meeting ended with Alvarez winning by a close decision.
For Amir Khan the outcome of the third fight Alvarez-Golovkin is obvious. The recently retired and former world super lightweight champion believes the 32-year-old Alvarez has too many advantages at this stage of his career to lose to the 40-year-old Golovkin. In fact, Khan believes that Alvarez will even achieve an early victory. Khan, of course, personally felt Alvarez's strength when he lost a sixth-round knockout to the Mexican in their 2016 fight.
"I think how Canelo will stop Golovkin," Khan said in his Instagram. - Many will have something to say about this: "Amir doesn't know a damn thing about boxing." But you know what it is, I really think so. It's my opinion. Everyone has their own opinion".
Khan believes that Alvarez has too many strengths to lose to Golovkin.
"This is their third fight and you have to remember that Canelo is at the peak of his career," Khan said. - He is experienced, he is strong, he has settled down. He has an amazing weight, which he holds well. Power, speed. I think in that fight we will see Canelo knock out Golovkin. I have great respect for Gennady - he is a real beast - but we must not forget that he is getting older, and he has been in this sport for a long time. He was at the same Olympics as me in 2004. I just feel like Canelo is a fresher guy who hasn't been beaten up in the hard wars yet."