Finkel: Wilder ready to fight Joshua
Until 2019, a boxing match between Anthony Joshua and Deontay Wilder was considered one of the most tempting, but after the couple suffered a total of five defeats, interest in him subsided a bit. Joshua and Wilder were once top figures in the heavyweight division, holding every title in that weight class.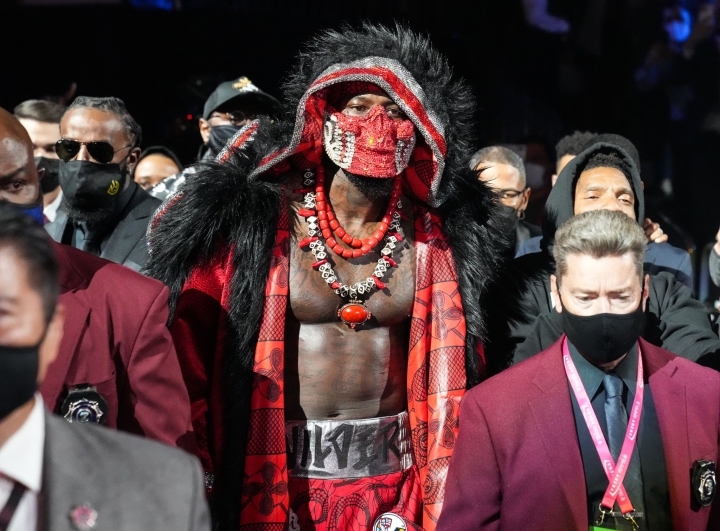 Deontay Wilder
In March 2019, streaming service DAZN offered Wilder $100 million for a three-fight package that would include two fights against Joshua. However, Wilder pulled out of a deal with the streaming service, citing dishonesty.
Instead, Wilder chose to fight Tyson Fury, but was defeated in two fights in a row. Meanwhile, Joshua suffered two defeats from Oleksandr Usyk and also knocked out Andy Ruiz Jr. Now Wilder and Joshua must climb the ladder again to reclaim their world titles. One of the good ways to get another chance at a championship fight is to fight each other to determine a worthy opponent.
Wilder's longtime manager Shelly Finkel is open to reopening talks over the bout: "If Joshua needs to take a break or have an interim fight, or if he feels he can regain his former position if Deontay wins, we're open to that offer. I would never refuse such a fight. Joshua showed enough courage to demand a rematch when he clearly lost the first fight. But it really depends on what Joshua sees fit," Finkel said in an interview with The Sun.
The potential fight has been gaining momentum in recent weeks as Wilder and Joshua's promoter Eddie Hearn has already traded statements to the media.
But first, Wilder needs to take care of Robert Helenius, whom he is meeting on October 15th.
"Right now we have one battle in mind and nothing else, namely Helenius," Finkel added. "Because if Deontay doesn't do what he has to do with Helenius, the rest won't matter."