Oleinik spoke about the accident, because of which he was removed from UFC 270
UFC Heavyweight Alexey Oleinik told about an accident in which he got not so long ago.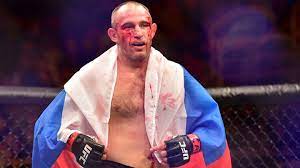 "I was standing at a traffic light where the red color had already been on for 30 seconds. Moreover, there were several cars in front of me, in the neighboring rows as well. As a result, from behind, two small cars crashed into each other at high speed, and from the impact the cars were thrown into different rows, and then ricocheted into me. Both of those cars are not subject to restoration ... ", Oleinik is quoted by Match TV.
It is worth noting that the fight at UFC 270 Aleksey Oleinik was supposed to fight with Greg Hardy.
Матч ТВ