Guidry: "The fight with Brian will end before 7-8 rounds!"
Jonathan Guidry (17-0-2, 10 KOs) is in good spirits ahead of his January 29 fight against Trevor Bryan (21-0, 15 KOs) for WBA regular heavyweight belt. The Swamp King of Louisiana, ranked 256th on the BoxRec heavyweight list, got his shot at the world title when Manuel Charr couldn't make it to the fight with Brian.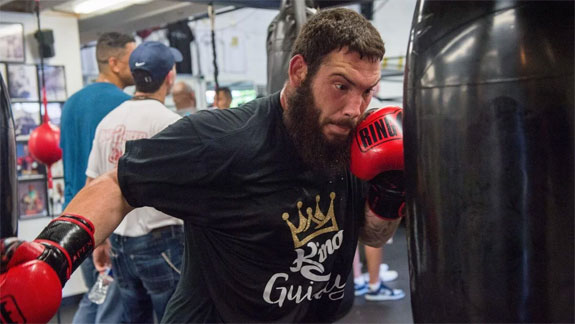 Jonathan Guidry
"This is a great opportunity for me. To be honest, I don't think the fight will go all the way, but if it does, then I'm ready for it. However, in my opinion, none of us will survive beyond the seventh or eighth round, "the 32-year-old applicant predicts.
"I will do everything possible. I know that I am doomed to failure, so he may underestimate me. I hope that this will be the case, and he will be shocked!" added Guidry, who will receive $70,000 for the January performance plus $10,000 to cover prep costs.
By decision of the World Boxing Association, the best of the Gidri-Bryan pair will face Daniel Dubois (17-1, 16 KOs).