Derevyanchenko loses to Adames
In a spectacular and action-packed WBC middleweight eliminator Sergiy Derevyanchenko (13-4, 10 KOs) lost by majority decision to Carlos Adames (21-1, 16 KOs) on Davis vs Cruz undercard at the Staples Center in Los Angeles. The judges scored the bout 95-95 and 97-93, 96-94 in favor of Adames.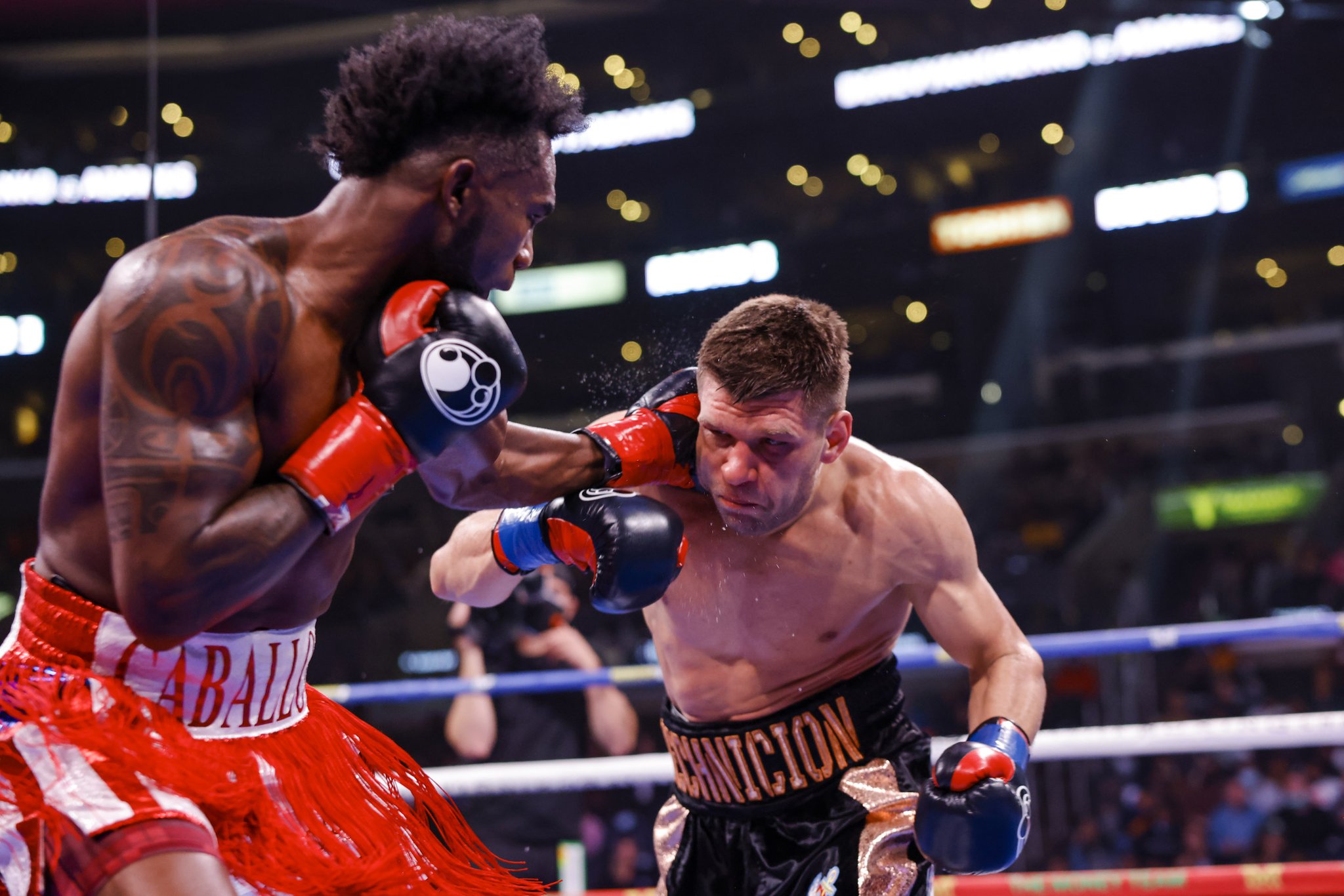 Carlos Adames vs Sergiy Derevyanchenko
Derevyanchenko in an interview after the fight did not challenge the decision of the judges. Adames entered the bout as No. 9 in the junior middleweight and Derevyanchenko as No. 2 in the middleweight division.
Despite the fact that one of the judges assessed the meeting as a draw, it was Adames who controlled the fight and made the 37-year-old Derevyanchenko look clearly old for his age. Adames turned out to be too fast and delivered more impressive strikes, and Derevyanchenko often chased the enemy hopelessly. Derevyanchenko had his chances, but Adames always defended well and regained control of the fight with his long range, excellent speed and fast footwork.