Hearn challenges Andrade, Golovkin, Charlo and Mungia
Victory of Demetrius Andrade (31-0, 19 KOs) over Jason Quigley (19-2, 14 KOs) prompted Eddie Hearn to try again to challenge potential opponents of his fighter. Hearn is targeting middleweight stars Gennady Golovkin (41-1-1, 36 KOs), Jermall Charlo (32-0, 22 KOs) and Jaime Munguia (38-0, 30 KOs).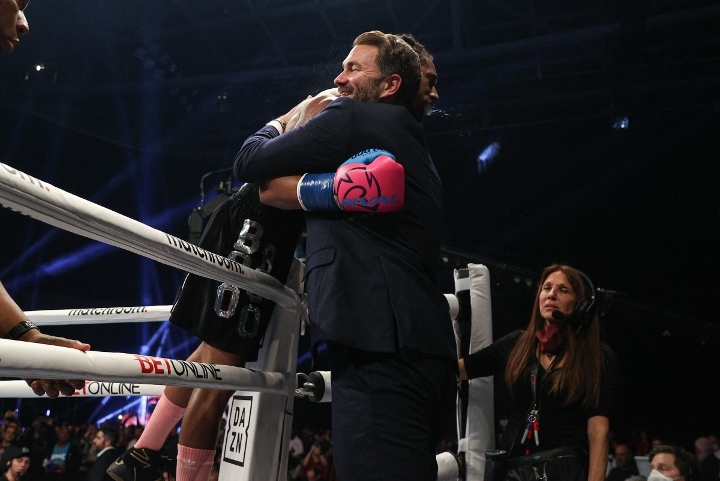 Demetrius Andrade and Eddie Hearn after defeating Jason Quigley
"The fans should see big fights," said Matchroom Boxing boss. "What happens to boxing when two great undefeated Americans, who are world champions in the same division, do not enter the ring against each other? There is one reason - Jermall Charlo."
"Jaime Munguia was the world junior middleweight champion. He went up a notch and the WBO ruled: "Munguia is a must-fight for Andrade", but he replied: "Not now, let me have some middleweight fights." He already has four middleweight fights behind him! And now he says: "I hope that now I can box in the eliminator." Why? He can fight Andrade for the championship belt right now. "
"Gennady Golovkin will fight with Reta Murata, in case of victory he will be able to hold a unification duel with Andrejd. I don't know what else to say or do. We've been through this a thousand times. I desperately want this guy to have his chance in life," added Eddie Hearn.