Miller is training and preparing to return
Jarrell Miller (23-0-1, 20 KOs), who has not been in the ring in three years due to doping scandals, continues his preparations for an as yet undetermined return to the ring.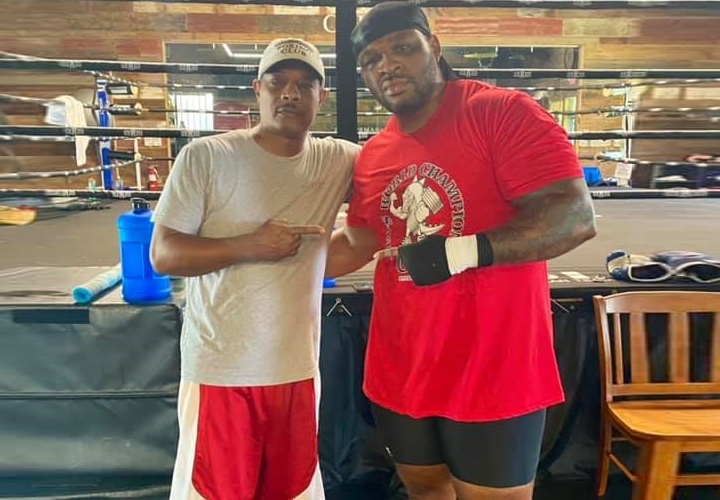 Kevin Cunningham and Jarrell Miller
First, $5 million and a chance at a championship fight with Anthony Joshua slipped out from under Miller's nose, and when his disqualification ended, he signed a contract with the promotion Top Rank and two weeks before his debut with a new promoter and fight with Jerry Forrest was again caught using banned drugs. Miller later attributed the incident to the use of a potency product.
Miller has most recently been training under the tutelage of celebrity trainer Kevin Cunningham in southern California.
"Jarrell is back in shape and still wants to be the best super heavyweight in the world. It's been a long time since the world champion from Brooklyn was on the throne and he's going to change that. I believe he has learned his lesson and understands that he only has a few years left. A positive attitude in and out of the ring is what we need the most right now. Jarrell is very motivated to make this comeback and will regularly stand in pairs, whether it's with boxers or MMA fighters," said Dimitri Salita, Miller's longtime promoter.