Arum: "Tyson Fury will fight in March against Whyte or Joyce"
Tyson Fury (31-0-1, 22 KOs) could return to the ring as early as March. The WBC heavyweight belt contender is Dillian Whyte (28-2, 19 KOs) and Joe Joyce (13-0, 12 KOs).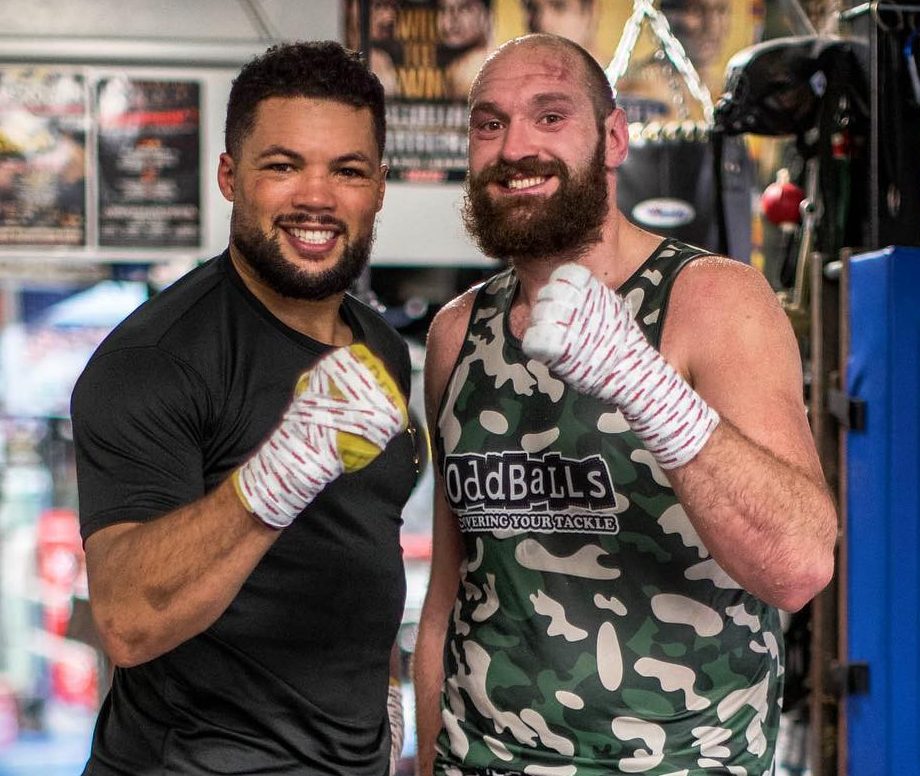 Joe Joyce and Tyson Fury
At least that's what Bob Arum, the American promoter of "The King of Gypsy," claims. Whyte, as interim champion at the moment, is the mandatory challenger for Fury. But the Top Rank head believes Dillian still has a commitment to Otto Wallin (22-1, 14 KOs). Whyte and Wallin were due to meet next Saturday, but the Brit declined the fight, citing injury. For his part, Eddie Hearn, who works with Whyte, believes Dillian is already a mandatory challenger for Fury, and for now the word remains with the World Boxing Council.
"Whyte still has a commitment to Vallin and he is not a mandatory challenger for us. Tyson will probably have another fight in March, that's how I see it. I'd love to see him back on the British market, like with Whyte or that English giant Joe Joyce," claims Arum, who is hoping for a full title unification with Alexander Usik (19-0, 13 KOs) in the second half of 2022. The Ukrainian, however, must first give a rematch to Anthony Joshua (24-2, 22 KOs).
"Joshua can hire all six of the best trainers in the world, but either way he will not win a rematch with Usik. He will always be too fast and smart for him, and boxing with a lefty will always be uncomfortable for him. I even think Usik will beat him much more convincingly in the rematch," stated Arum.