Bradley: "I hope Valdez gets knocked out"
Former world welterweight champion and current ESPN commentator Timothy Bradley had some harsh words for Oscar Valdez, the WBC super featherweight titleholder who will defend his belt for the first time in a fight against Robson Conceicao on September 10 in Tucson, Arizona, on ESPN+.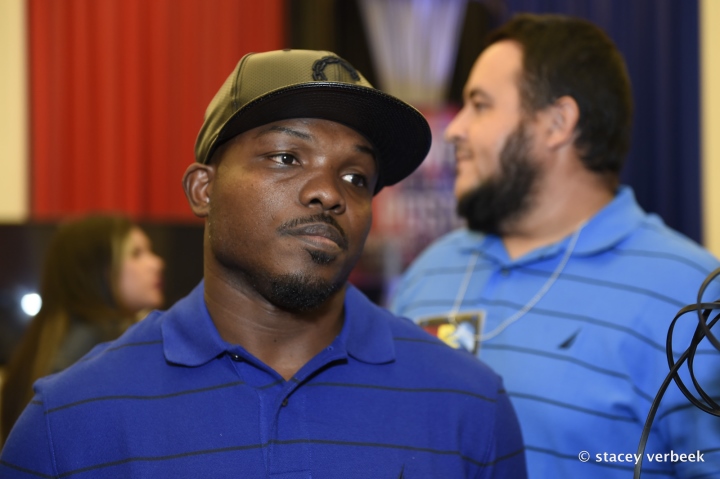 Timothy Bradley
Bradley, of course, was referring to the news that Valdez tested positive last week for phentermine, a prescription-only weight loss supplement best known for suppressing appetite. The substance is banned by the Voluntary Anti-Doping Association (VADA) as part of their "zero tolerance" philosophy, but is not banned by the World Anti-Doping Agency (WADA) when used "out of competition."
Since neither agency actually has the authority to rule, it was left to the local athletic commission, Pascua Yaqui. On Thursday, the commission proclamed Valdez eligible to fight. The next day, the WBC followed it, allowing its champion to conduct a title defense.
"I'd like to see Conceicao knock out Valdez," Bradley said. "I hope so. I hope for a miracle. If this fight goes on, if nothing changes, I hope he seriously knocks him out."
Bradley said he was a big fan of Valdez, especially after the latter stopped Miguel Berchelt in their title fight in February. Valdez, the underdog in that fight, won by knockout in the 10th round thanks to a remarkable left hook.
"And I was a fan of Oscar Valdez," Bradley continued. "I was, so it doesn't feel good. It really hurt me. I went on national television live and said this guy is my hero now after he beat Berchelt. But now I'm sick of the situation and I don't think anyone cares. Whether it's tea or no tea or whatever. He tested positive. Everyone can think what they want to think, and I think he is dirty, my friend. That's it."