Tyson vs Jones has sold over a million PPV
Preliminary pay-per-view results for Saturday boxing night in Los Angeles have been released. The main event of the evening, organized at the Staples Center arena was a duel of two boxing legends Mike Tyson and Roy Jones Jr.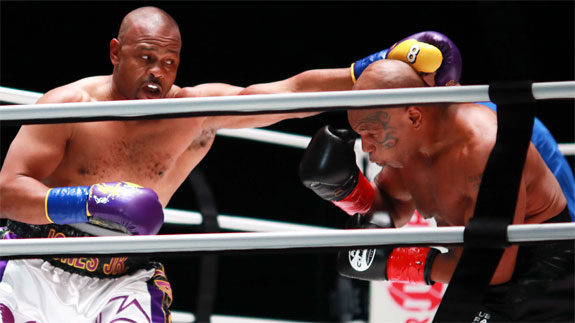 Mike Tyson vs Roy Jones
According to American journalist Dan Raphael, PPV purchases in the US have exceeded one million. If the final result is around 1.2 million purchases, that would be the best boxing broadcast of 2020.
Tyson Fury's February rematch with Deontay Wilder was this year's the best selling record before. Before the start of the pandemic, about 850 thousand people decided to pay for the broadcast.
For Tyson's duel with Jones in the United States, viewers had to pay $50. Both fighters, despite their age, spent eight two-minute rounds in the ring at a good pace and without any major injuries. The WBC judges rated the fight as a draw (Christy Martin: 79-73 in favor of Tyson, Vinnie Pazienza: 80-76 for Jones, Chad Dawson: 76-76).
PPV's strong sales mean Mike Tyson will likely be performing at a similar event again next year.