Mike Tyson 220.4-Pounds, Roy Jones 210-Pounds
At the official weigh-in ceremony in Los Angeles Mike Tyson was heavier than Roy Jones Jr. The boxers will have 8-round 2-minutes exhibition fight.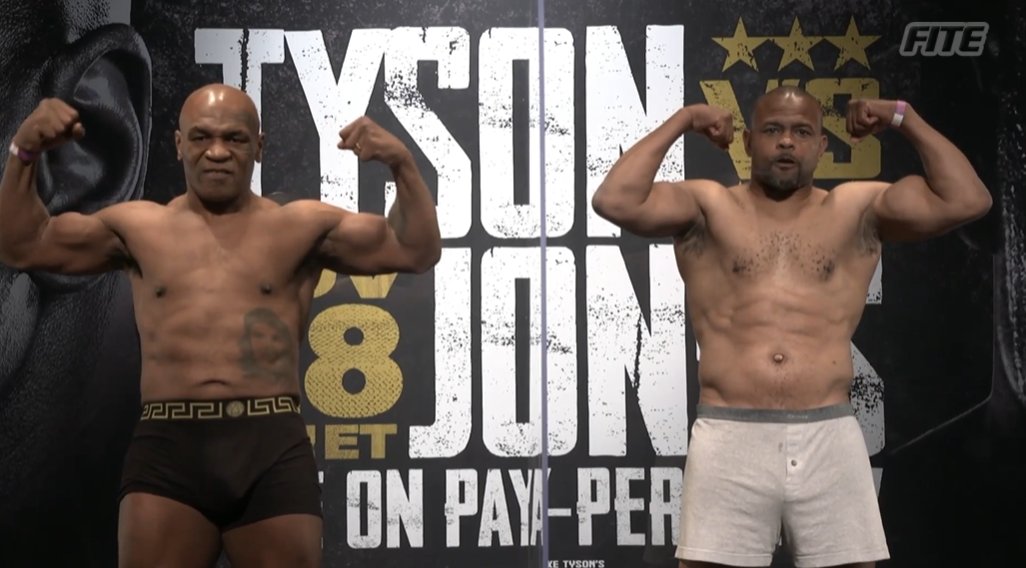 "Iron" Mike weighed in at 220.4 pounds, and Jones was 210 pounds. Thus, Tyson weighs 13 pounds less than in his last pro fight, which took place 15 years ago. Jones has only been this heavy once in his professional career, which he ended nearly three years ago.