Oscar de la Hoya wants to fight Golovkin next year
Oscar De La Hoya announced that he is interested in a fight against Gennady Golovkin (40-1-1, 35 KOs). A few weeks ago, the 47-year-old American confirmed that he would suspend his athletic retirement and return to the ring.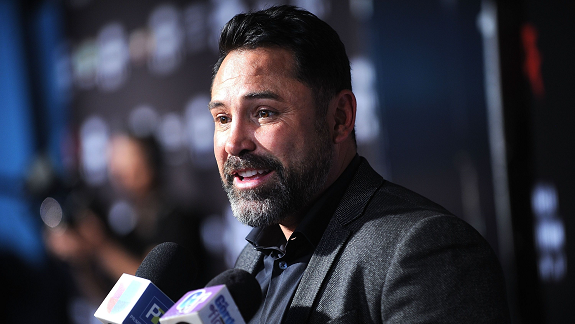 Oscar de la Hoya
"They say it will be an interesting duel. I thought about it and it got me very excited. Let's do it," De La Hoya said.
Former world champion in six weight classes announced his possible return to the sport in the spring. In early July, the American announced that he was starting training and sparring to test his shape. As De La Hoya later said, the tests gave a positive result, which confirmed his decision to hold another professional fight.
De La Hoya plans to compete in the light middleweight or middleweight division. The American, who hasn't fought since 2008, wants to have official fights, not show fights.