Sanchez praises Lopez and compares him with Duran
Renowned coach Abel Sanchez is impressed with Teofimo Lopez's accomplishments (16-0, 12 KOs) and is convinced that the young 23-year-old puncher from Brooklyn comes closest to arguably the greatest lightweight champion in history, Roberto Duran.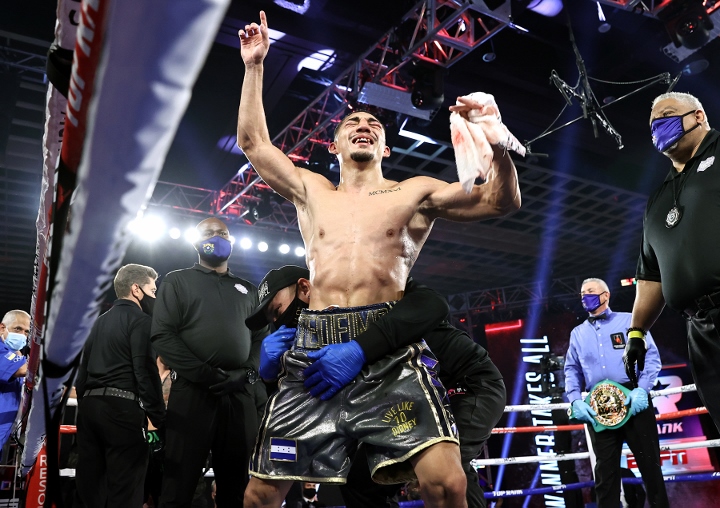 Teofimo Lopez
Teofimo, having defeated Vasyl Lomachenko on Saturday, collected all four belts in the weight limit of 135 pounds.
"I didn't think Lopez would win on points. I expected that if the duel lasted the entire distance, Lomachenko's experience would prevail. However, in the beginning, the Ukrainian gave too many rounds to his opponent. You can't give half of the battle to anyone, it was a mistake. But it was not about Lopez's strength, but his speed. This was the key to his success. If it was just physical strength, Lomachenko with his excellent defense would have coped with it. He was surprised at the speed of Lopez and could not put him in his place," Sanchez analyzes the fight.
"Teofimo Lopez has come closest to Roberto Duran in the last 30-35 years. He has this meanness, he has this bravado, he has this technique, but he still has a lot to learn to compare him with the great Duran. But no one came so close to what Duran showed in the ring for a very long time," Sanchez said.