Doctors advice Whyte to retire after Joshua fight
Dillian White (27-1, 18 KOs) said that doctors advised him to hang up gloves after his fight against Anthony Joshua. The British had problems with his left shoulder before the fight against the future world champion, and he underwent surgery after that fight.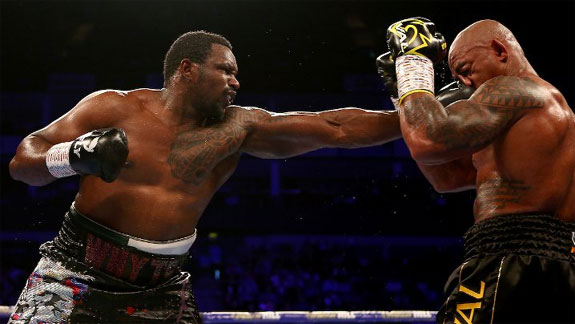 Dillian Whyte vs Oscar Rivas
The confrontation of Whyte and Joshua took place in December 2015. For Joshua it was the last appearance before the first fight of his career for the world title, and for Whyte that was the first professional defeat.
"For many months before that fight I had problems with my left shoulder. Joshua knew that and did not hide it. However, I was too ambitious and did not want to give up this meeting. I took painkillers and trained," Whyte said.
"I had surgery after the fight. The doctors advised me to retire. I heard that my shoulder will recover enough in two years, or may be completely healthy. I admit that it took more than a year before I regained the confidence to punch with my left hand again. But from the beginning I was not going to give up," Whyte added.
Last year 31-year-old Whyte won the interim WBC heavyweight title. Whyte has to return to the ring on July 4 in a duel against Alexander Povetkin.