Chambers supports Fury in a "fraud" with gloves
Although the conspiracy theory that Tyson Fury (30-0-1, 21 KOs) allegedly fought with Deontay Wilder (42-1-1, 41 KOs) with deliberately badly worn gloves, seems absurd, it's being quite popular. Recently Eddie Chambers among others stood up in defense of the King of the Gypsies, which is now accused of fraud.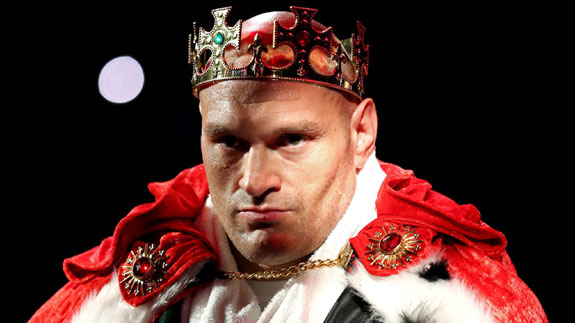 Tyson Fury
"I sparred with Fury a year and a half without a break. And I do not want to hear these stupid things about gloves! He and his family have worked hard and honestly for the sake of success," the former heavyweight title contender tweeted.
Tyson Fury fought Deontay Wilder twice. The first fight ended in a draw, the second one was stopped in the seventh round and the British won. The third confrontation of Fury and Wilder is scheduled for 3 October.